In 1921, the University of Toronto took over ownership and operation of the Toronto Conservatory and its library collection became the basis for the present-day Music Library. In celebration of our 100-year anniversary, we are in the process of featuring 100 items from our library on Instagram and Facebook. All items were selected by current and past library staff. If you missed them on social media, here they are again. To see all items selected thus far, check out the blog series "100 years at the Music Library". To learn more about the past, present, and future of the U of T Music Library, see the series articles written for Open Shelf, the Ontario Library Association (OLA) magazine: "Becoming University of Toronto Music Library."
The following items were selected and curated by Karen Wiseman, in charge of the library's Performance Collection.
1991: Performance Collection opens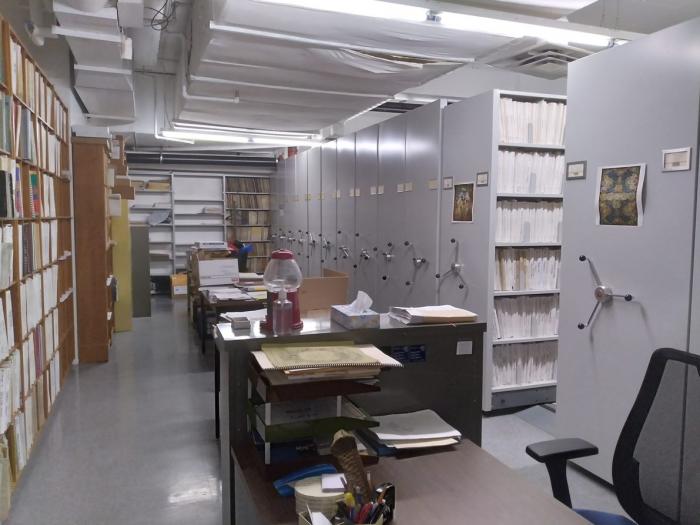 The Performance Collection at the Music Library opened in September 1991. Music for large ensembles, including choral, orchestral and band scores and parts, were now available for students to sign out in one convenient location. Explore the Performance Collection today.
1991-1992: Jazz chart collection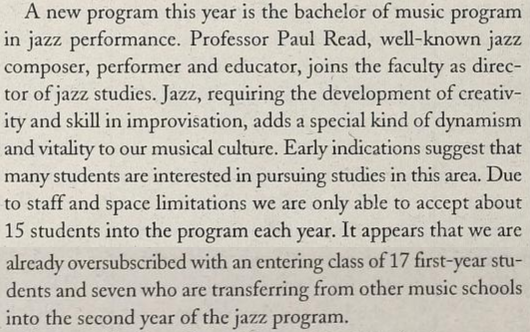 The first ever Bachelor of Music in Jazz Performance program started at the Faculty of Music, University of Toronto in the 1991-1992 academic year. Jazz chart collection started and added to the holdings in the Performance Collection, Music Library.
See the program from their first concert (December 9, 1991) with Paul Read (director) and Phil Nimmons (director emeritus) from our Faculty Events collection. This concert included a performance of "Two as one" by Thad Jones (1976), which can be found in the Performance Collection (PECOLL-JZ-3893).
1993: Parting Wild Horse's Mane by R. Murray Schafer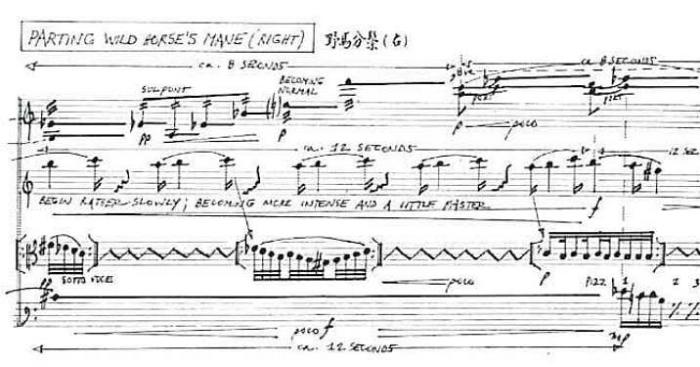 On August 14, 2021, we lost the iconic Canadian composer, writer, and acoustic ecologist R. Murray Schafer (1933-2021). We have many of his scores in our collection, including his String Quartet no. 6 "Parting wild horse's mane" (pictured here), which was published in 1993 by his own publishing company Arcana Editions.
In the library:
View the score.
Listen to a recording of the quartet by Quatuor Molinari (available on Naxos).
See other scores, books, and recordings by Schafer in the library.
Also see related items in our archival collections.
 
1994: Jeanne Lamon and Tafelmusik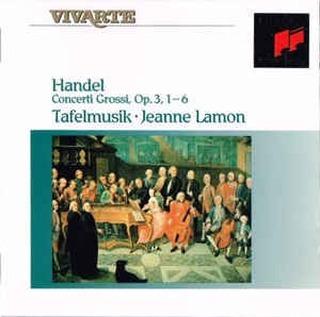 Remembering Jeanne Lamon who passed away on June 20, 2021. Lamon directed Tafelmusik for 33 years, from 1981 until 2014. In 1994, they won Best Classical Album (Large Ensemble) at the Juno Awards for their album of Handel's Concerti Grossi, op. 3.
Tafelmusik was a Ensemble Guest in Residence with our Faculty of Music and we have a few recordings of Tafelmusik in our collection.
1995-1996: Nexus percussion ensemble
For the year 1994, we featured a recording by the Tafelmusik Baroque Orchestra, who have been an ensemble-in-residence at the Faculty of Music for several years.
Another long-time ensemble-in-residence at the Faculty of Music is the Nexus percussion ensemble. Check out our holdings at the Music Library, which feature many of our own faculty, including former Dean Russell Hartenberger.
In the library:
Music for heaven and earth (1995) with Esprit Orchestra
Toccata (1996)
Other holdings in the Music Library catalogue
Items from our archival collections
 
1996: University of Toronto Chamber Orchestra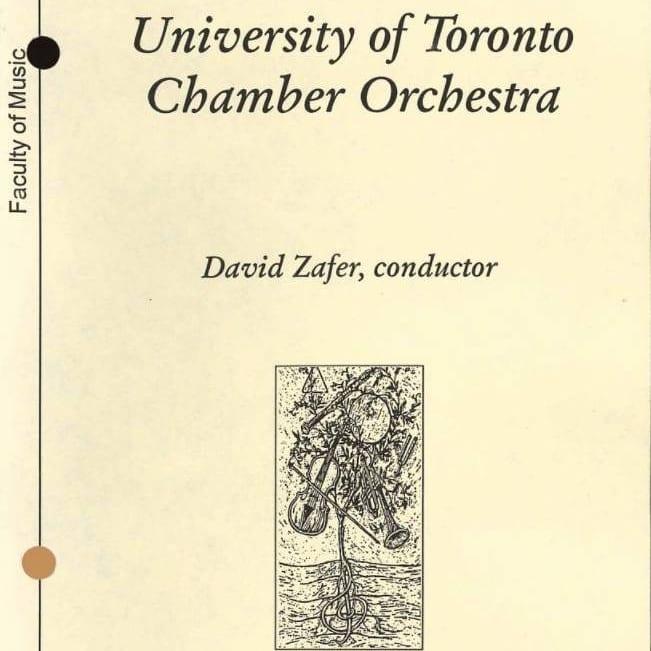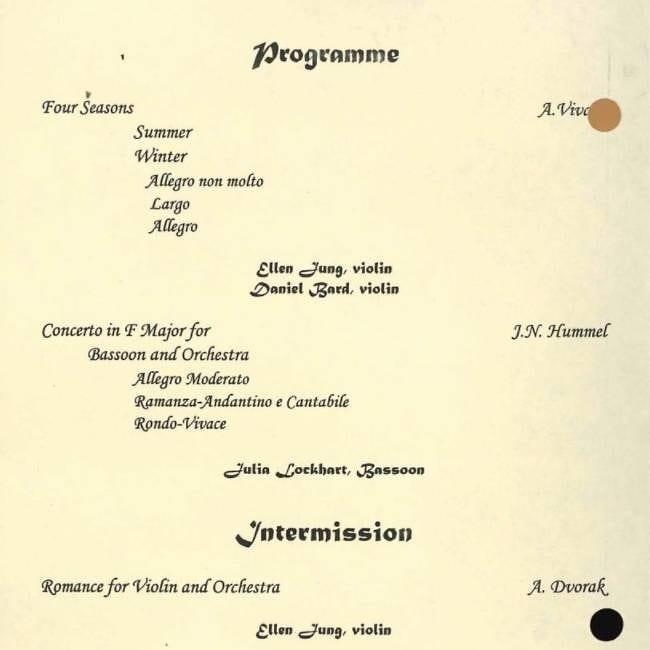 On November 15, 1996, the University of Toronto Chamber Orchestra, conducted by David Zafer, played the oft-performed Four Seasons ("Summer" and "Winter") by Antonio Vivaldi. Zafer (1934-2019) became a Professor of Violin at the Faculty of Music in 1966 and founded the Chamber Orchestra in 1982, which he conducted until his retirement in 1999.
In our collection we have many recordings, scores, and performing parts available for Vivaldi's Four Seasons.
In the library:
Search our catalogue
Program from the November 15, 1996 concert
 
1997: Lilith Fair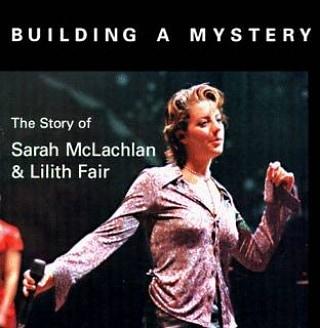 Lilith Fair, a concert featuring only women in music, started in 1997, the brain child of Canadian singer-songwriter Sarah McLachlan. Come to the Music Library to read its history in the book Building a Mystery: the Story of Sarah McLachlan & Lilith Fair.
1998: Celine Dion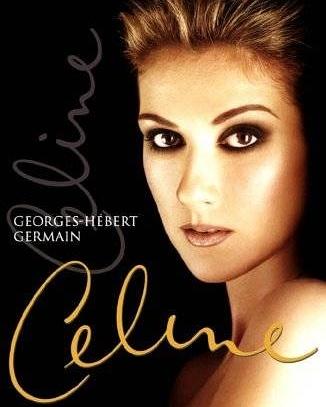 The official biography of Canadian songster Céline Dion was published in 1998. Check out the copy in the Music Library.
1999: Britney Spears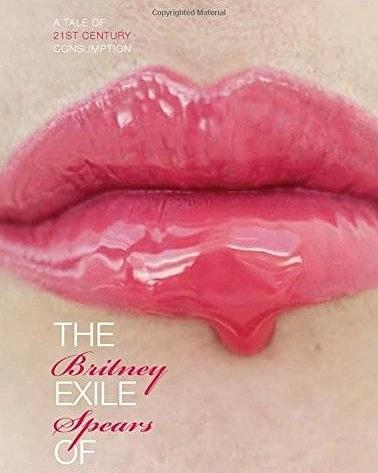 Britney Spears went on her first headlining tour "...Baby One More Time" in the summer of 1999. Now she makes headlines once again in the "Free Britney" movement, fighting against her 2008 conservatorship. For how Britney become an object of our consumer culture, check out Christopher R. Smit's book The Exile of Britney Spears: A Tale of 21st Century Consumption.
2000: Measha Brueggergosman
As we turned the calendar to a new century, our Faculty of Music calendar was "setting the stage for a new era." On January 11, 2000 the vocal department presented Music and Poetry featuring up-and-coming singer Measha Brueggergosman singing Olivier Messiaen's Poèmes pour Mi.
In the library, Measha Brueggergosman's CDs:
Sea to Sea
Extase
I've Got a Crush on You