I am happy to announce three new collections in the Music Library archives, containing, respectively, the personal and professional papers of Elizabeth Benson Guy, Emmy Heim, and Greta Kraus. All significant performers and educators, their respective collections are a great addition to our growing archives. Finding aids for each collection are now available on Discover Archives, a shared database for archival holdings at the University of Toronto and its federated colleges.
All three collections came to the Music Library via Stephen Clarke, a former student of Elizabeth Benson Guy and Greta Kraus, and executor of their estates. Benson Guy and Kraus are also related by marriage, both having married into the Dentay family, and they performed together in the Toronto Baroque Ensemble (1958-1963), which they founded with Nicholas Fiore, flute; Donald Whitton, cello; and Corol McCarney, violin.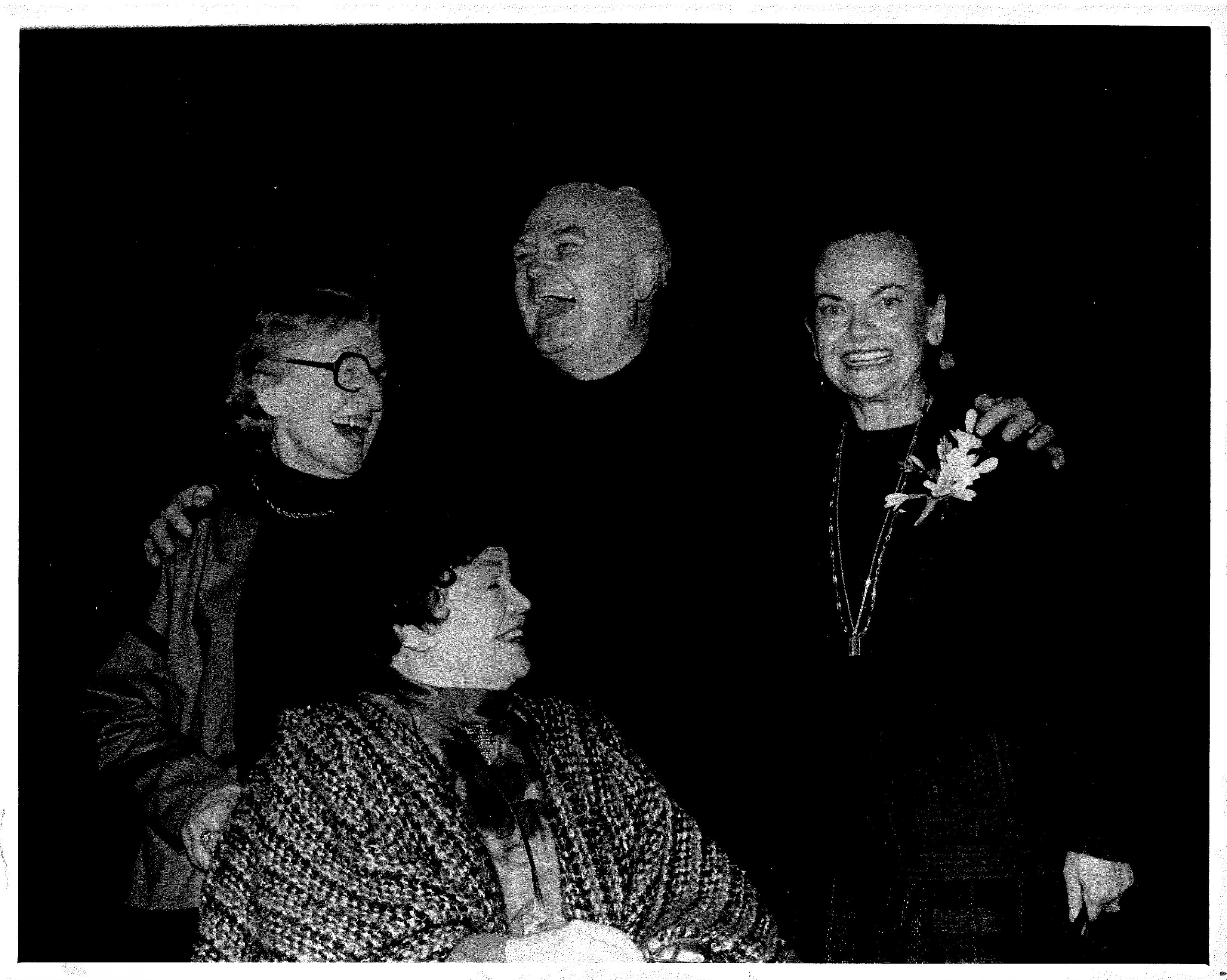 Greta Kraus (1907-1998) was a renowned harpsichordist, pianist, and accompanist, and taught at the Royal College of Music (RCM) (1943-1969) and at the University of Toronto Faculty of Music (1963-1976, part time after 1976). At the Faculty, she directed Collegium Musicum, and you can listen to performances in our Faculty Recordings Collection, e.g.:
To get the most out of the Greta Kraus fonds, you may want to brush up on your German—or, better yet, your German shorthand! The bulk of this collection is made up of Greta's correspondence with family members, friends, and fellow musicians, with a few letters in German shorthand.
The collection also includes photographs, programs, and materials relating to three awards that she received for her contributions to music in Canada: the Toronto Arts Award (1990), the Order of Ontario (1991), and the Order of Canada (1993).
A prominent Canadian soprano, Elizabeth Benson Guy (1925-2010) made her operatic debut in 1947 at the Royal Conservatory Opera School as Marie in The Bartered Bride. Her archives includes the following photograph of Elizabeth in her debut role.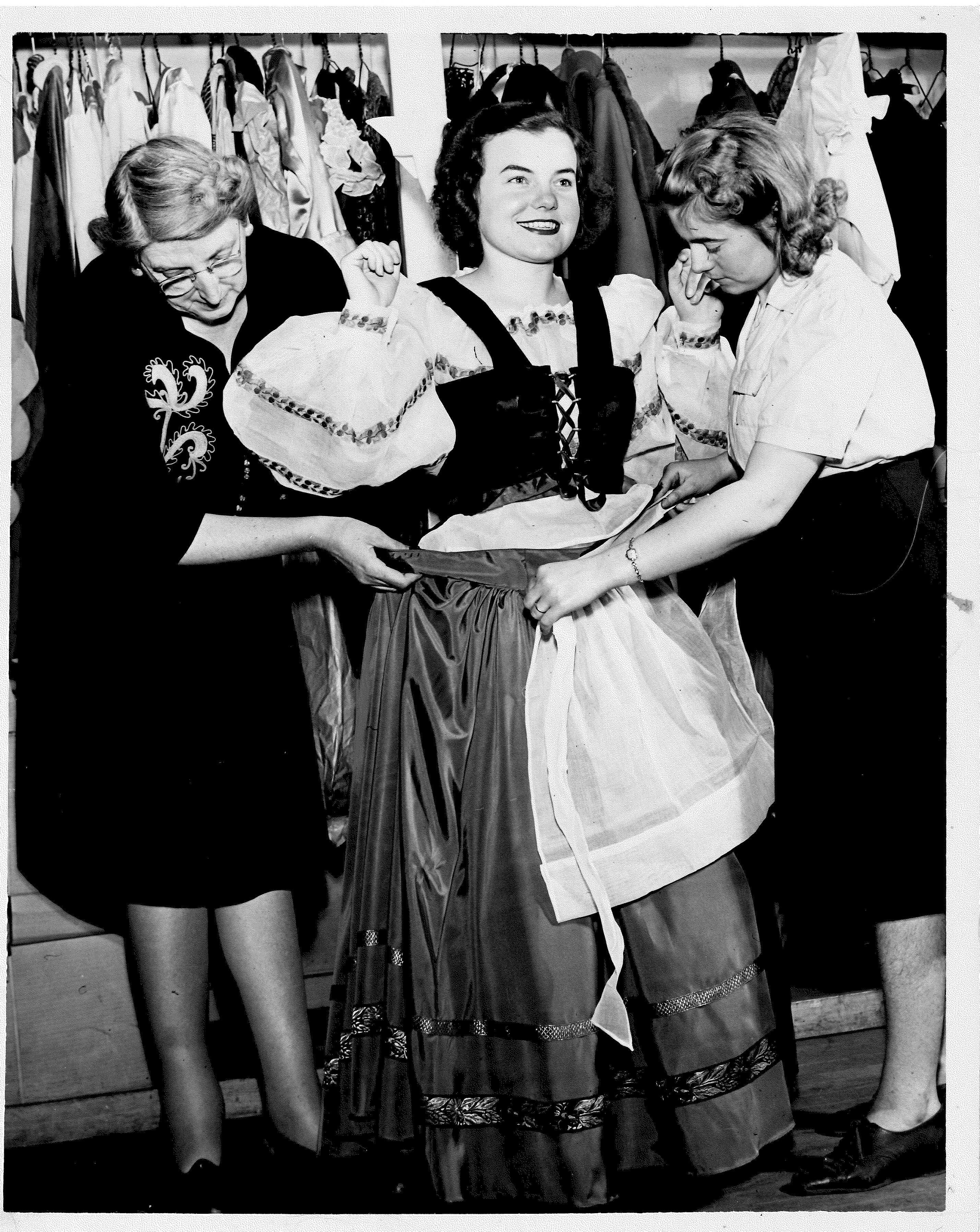 Elizabeth went on to have a successful career as a performer, appearing with the CBC Opera Company, the Opera Festival Association of Toronto, the Toronto Mendelssohn Choir, and the Festival Singers. She made two other debut performances: at Carnegie Hall (May 10, 1959) and at Wigmore Hall in London, England (October 31, 1967). Her archive includes correspondence and programs for both of these performances.
The Elizabeth Benson Guy fonds contains programs, reviews, correspondence (including letters from the German soprano Lotte Leonard, with whom Elizabeth studied at Julliard), and photographs.
If you would like to hear her voice, check out this CD, produced by the Estate of Greta Kraus Dentay, with recordings from 1957, 1959, and 1960.
Born in Vienna, soprano Emmy Heim (1885-1954) started to spend time in Canada in 1934, visiting her brother Jules Heim in Montreal. During her first visit, she met Sir Ernest MacMillan in Toronto and gave a performance.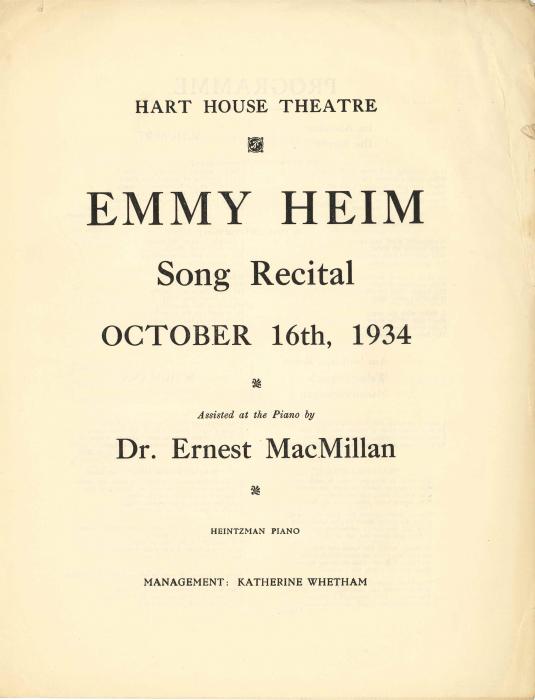 After that first visit, she continued to spend time in Toronto, giving lecture-recitals and teaching at the Toronto Conservatory of Music (TCM) for several months each year (1934-1939). In 1946, she moved to Canada permanently to take up a teaching position at the Royal Conservatory of Music in Toronto (RCMT), which she held until her death.
The materials in Emmy Heim's collection consist predominantly of notes for lectures that she gave on lieder at TCM and RCMT.
Take some time to explore these three collections. If you have any questions, or would like to see items from these, or any other archival collection, please do not hesitate to reach out (r.shaw@utoronto.ca).