Join us this Thursday, June 29, 2023 at 1:00 pm at the University of Toronto Music Library for the official launch of the Stratton-Clarke collection.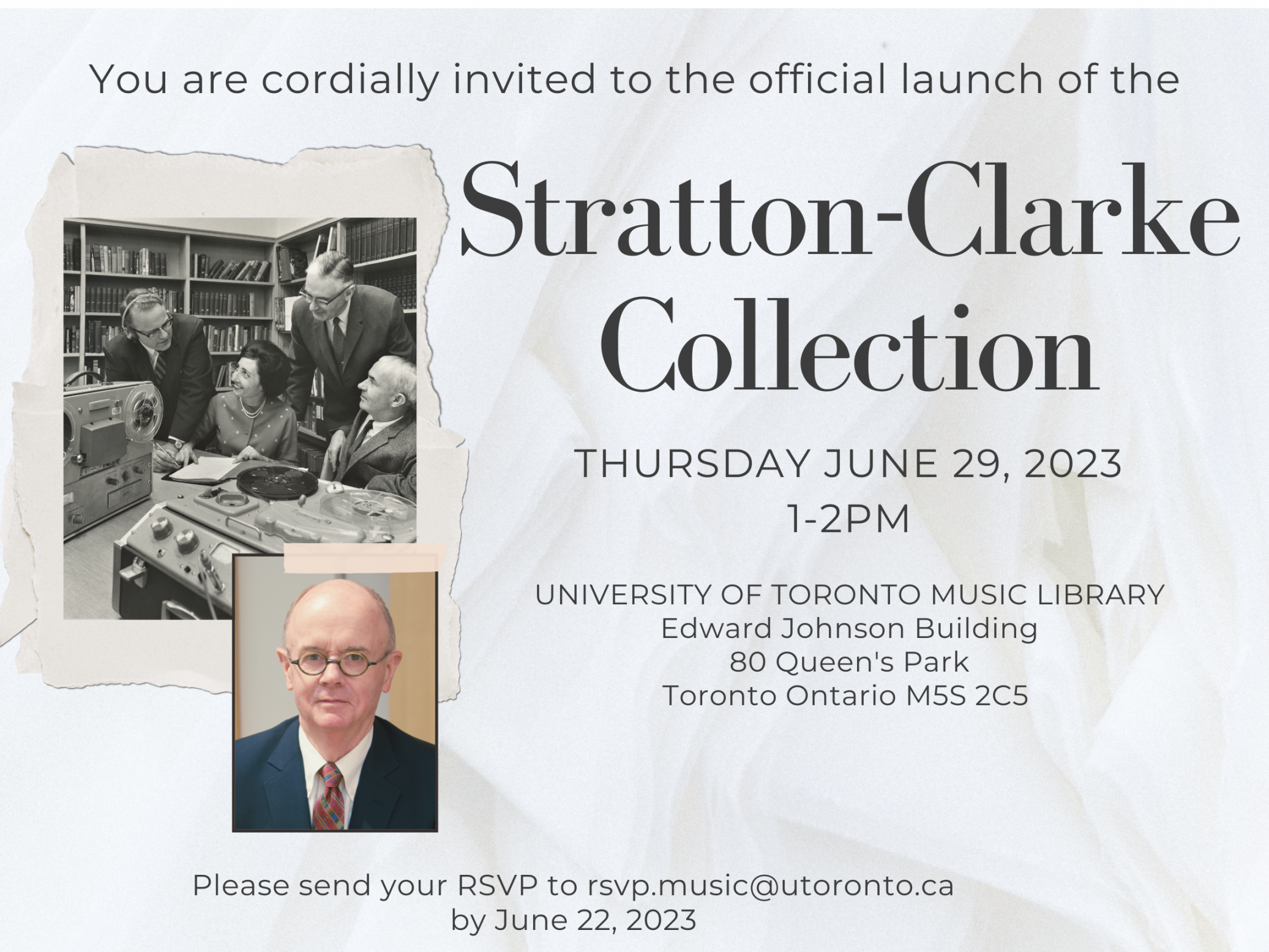 The Stratton-Clarke Collection contains the personal papers of John Stratton, thousands of 78 rpm and LP records, and accompanying memorabilia and ephemera. The records span the entire history of 78 rpm production, including some unpublished works. Many feature performers whom Stratton knew personally.
Dr. John Stratton (1931-2001) was a baritone singer who worked as a professor of philosophy at Ryerson Polytechnical Institute. An avid historian and producer of records, he worked extensively on vocal music and early recording practices, and was nominated for a Grammy for his contributions to the Mapleson Cylinder Project. He collected thousands of records, with a focus on opera and vocal music.
Stephen Clarke worked as a lawyer while maintaining an active interest in music. A close friend of Stratton's, Clarke became his estate trustee and continued to add to the collection after Stratton's death, including the addition of thousands of digital recordings. He lectures regularly on the Stratton-Clarke Collection and the practice of historic vocal recordings for music students and artists.
The programs will include opening remarks by Janneka Guise, Head, Music Library; Julie Hannaford, Deputy Chief Librarian; and Professor Robin Elliott, Jean A. Chalmers Chair in Canadian Music, followed by a lecture "For the Record" by Stephen Clarke, featuring excerpts from Les Huguenots (Meyerbeer), Pagliacci (Leoncavallo), Hamlet (Thomas), and others.