New year, (marginally) new look! Every Monday, we publish a list of recent acquisitions at the Music Library, which we have received, processed, and are ready for you to check out. In addition to this list, we will also be featuring select items each week, all of which are available in our New Arrivals display in the library. This display can be found by the stairs, next to the current periodicals.
Jump to the complete list of new CDs, scores, books, and eBooks.
Weekly highlights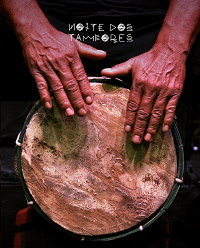 Alves, Euller. 2020. Noite dos tambores : do fazer ao sentir. São Paulo: Oralituras. [ML3487 .B7 N575 2020]
Catalogue with texts and photos that record the Night of Drums, an event organized by the collective Umoja. Throughout the catalogue, texts that guide the history of the eight years of this manifesto-action in praise and celebration of drumming cultures in Brazil and the world.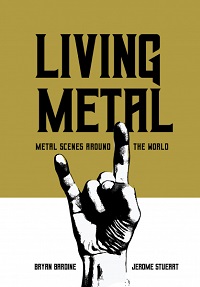 Bardine, Bryan Anthony, and Jerome Stueart. 2021. Living Metal : Metal Scenes Around the World. Bristol: Intellect Books. [ML3534 .L58 2021Y]
This collection of thirteen essays is an exploration of metal scenes throughout the world, from Dayton to Hull, from Copenhagen to Osaka. Unique portrayal of how these scenes developed, are experienced by fans, and are influenced by the contexts in which they are embedded.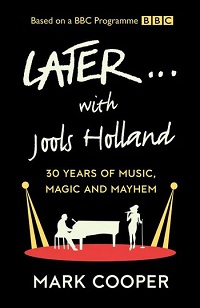 Cooper, Mark, and Jools Holland. 2022. Later...with Jools Holland : 30 Years of Music, Magic and Mayhem. London: William Collins. [ML3492 .C66 2022Y]
This first-hand account of the BBC's Later… with Jools Holland takes you behind the scenes of one of the world's great musical meeting places. Legends including Sir Paul McCartney, Mary J. Blige and David Bowie found a regular welcome, alongside the next generation of superstars including Adele, Ed Sheeran and Amy Winehouse....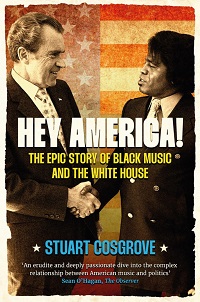 Cosgrove, Stuart. 2022. Hey America! : the Epic Story of Black Music and the White House. Edinburgh: Polygon. [ML3556 .C674 2022Y]
This is the untold story of black music – its triumph over racism, segregation, undercapitalised record labels, media discrimination and political anxiety – told through the perspective of the most powerful office in the world: from Louis Armstrong's spat with President Eisenhower and Eartha Kitt's stormy encounter with Lady Bird Johnson to James Brown's flirtation with Nixon, Reaganomics and the 'Cop Killer' scandal.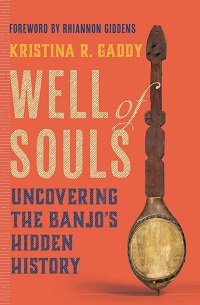 Gaddy, K. R., and Rhiannon Giddens. 2022. Well of Souls : Uncovering the Banjo's Hidden History. New York, NY: W.W. Norton & Company, Inc. [ML1015 .B3 G24 2022X]
An illuminating history of the banjo, revealing its origins at the crossroads of slavery, religion, and music. In an extraordinary story unfolding across two hundred years, Kristina Gaddy uncovers the banjo's key role in Black spirituality, ritual, and rebellion. Through meticulous research in diaries, letters, archives, and art, she traces the banjo's beginnings from the seventeenth century, when enslaved people of African descent created it from gourds or calabashes and wood....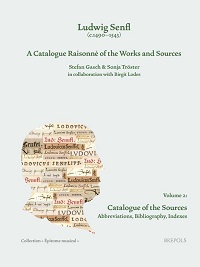 Gasch, Stefan, Sonja Tröster, and Birgit Lodes. 2019. Ludwig Senfl (c.1490-1543) : a Catalogue Raisonné of the Works and Sources. Turnhout, Belgium: Brepols. [ML134 .S433 G37 2019]
Until now, scholars have had an inadequate picture of the scope and transmission of the œuvre of Ludwig Senfl (c.1490–1543), one of the most important Renaissance composers of the German-speaking lands. The current publication presents an extraordinary and exceptionally comprehensive catalogue raisonné for this Renaissance composer.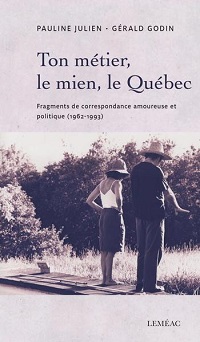 Julien, Pauline, Gérald Godin, Jonathan Livernois, and Emmanuelle Germain. 2019. Ton métier, le mien, le Québec : fragments de correspondance amoureuse et politique, 1962-1993. Montréal (Québec): Leméac. [ML420 .J94 A4 2019]
Dix ans après la parution de La renarde et le mal peigné,quatre cents nouvelles lettres échangées entre Gérald Godin (1938-1994) et Pauline Julien (1929-1998) ont été découvertes dans leurs fonds d'archives respectifs. Soixante-dix d'entre elles ont été choisies par Emmanuelle Germain et Jonathan Livernois, dans cette édition qui vient compléter le portrait forgé en 2009. On y retrouvera les débuts de la relation entre le journaliste et la chanteuse, les longues tournées en Europe de Pauline Julien, la maladie de Godin, puis celle, en filigrane, de Julien....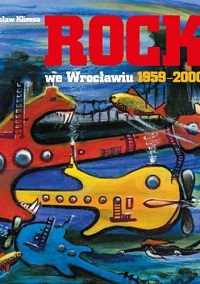 Klimsa, Bogusław, Wiesław Korecki-Sokół, and Tomasz Augustyn. 2016. Rock we Wrocławiu 1959-2000. Wydanie I. Wrocław: Wydawnictwo c2.[ML3534.6 P6 K55 2016]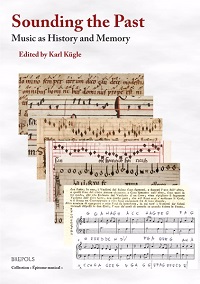 Kügle, Karl. 2020. Sounding the past : music as history and memory. Edited by Karl Kügle. Turnhout: Brepols. [ML240 .S686 2020]
This volume offers the first systematic exploration of the past as manifested in music of the later Middle Ages and the early modern period. It takes the reader on a journey of discovery across the continent, from the genesis of a new sense of a musical past in early thirteenth-century Paris to the complex and diverse roles and pedigrees given music of the past in sources, media, genres, communities, and regions in the Age of Reformations.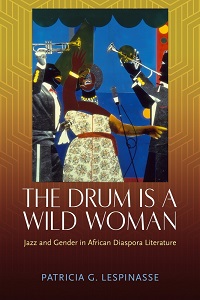 Lespinasse, Patricia G. 2022. The Drum Is a Wild Woman : Jazz and Gender in African Diaspora Literature. Jackson: University Press of Mississippi. [ML3506 .L46 2022X]
In 1957, Duke Ellington released the influential album A Drum Is a Woman. This musical allegory revealed the implicit truth about the role of women in jazz discourse-jilted by the musician and replaced by the drum. Further, the album's cover displays an image of a woman sitting atop a drum, depicting the way in which the drum literally obscures the female body, turning the subject into an object. This objectification of women leads to a critical reading of the role of women in jazz music: If the drum can take the place of a woman, then a woman can also take the place of a drum....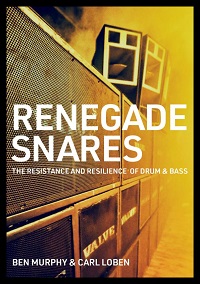 Murphy, Ben, and Loben Carl. 2021. Renegade Snares : the Resistance and Resilience of Drum and Bass. London: Jawbone Press. [ML3540.5 .M87 2021Y]
Renegade Snares is the definitive book on drum & bass music. Pieced together using original interviews conducted with all the scene's main players, it traces the history of jungle/drum & bass from its early roots in soundsystem culture and rave music right through to the present day.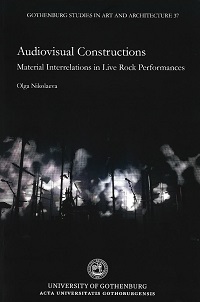 Nikolaeva, Olga. 2019. Audiovisual Constructions : Material Interrelations in Live Rock Performances. Göteborg: University of Gothenburg. [ML3534 .N55 2019]
This dissertation examines and analyzes the material interrelations in audiovisual constructions of live rock performances. It explores the interrelations that take place among four key modes of a live rock performance's material modality, namely: the musicians' bodies, screens, screen visuals, and sounds.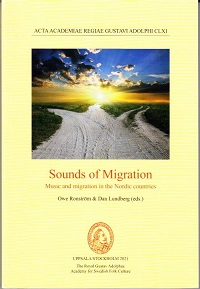 Ronström, Owe, and Dan Lundberg. 2021. Sounds of Migration : Music and Migration in the Nordic Countries. Uppsala: The Royal Gustavus Adolphus Academy for Swedish Folk Culture. [ML310 .S68 2021]
Nordic ethnomusicological research on the significance and meaning of music for migrants, minorities and ethnic groups began in the 1980's. In response to the increased migration to Europe in the last years, not least to the Nordic region, the field has gained renewed interest. In 2019 Nordic ethnomusicologists met to discuss how their earlier results could inspire and enrich today's research. In the studies here presented, music is analyzed both on its own terms and as a window to cultural and social issues in society at large: ethnicity and diversity, the importance of institutions, space and place, music as representation and social catalyst. Throughout, the main question concerns the role of music for migrants in the (re)construction of a coherent lifeworld in the new country.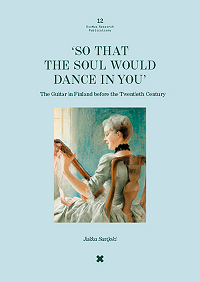 Savijoki, Jukka. 2019. "So That the Soul Would Dance in You" : the Guitar in Finland before the Twentieth Century. Helsinki: Sibelius Academy, University of the Arts Helsinki. [ML1015 .G9 S28 2019]
The present book is a study of the guitar's history in Finland prior to the twentieth century, a subject that has not been researched before. Each chapter of the book centres around a specific theme, starting with early plucked instruments in Finland and the beginnings of Finnish guitar culture. The chapters that follow introduce the country's first amateur guitarists, prominent figures in music, literature and the fine arts among them, and discuss the public performance culture of the guitar, the sale of its music and the manufacture and distribution of guitar strings....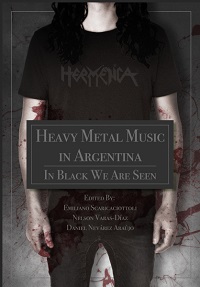 Scaricaciottoli, Emiliano, Nelson Varas Díaz, Daniel Nevárez Araújo, and Juan Manuel López Baio. 2020. Heavy Metal Music in Argentina : in Black We Are Seen. Translated by Juan Manuel López Baio. Second edition. Bristol, UK ;: Intellect. [ML3534.6 .A7 H43 2020Y]
This edited collection is an interdisciplinary study of heavy metal culture in Argentina between 1983 and 2002. Contributors address the music's rituals, circulations, cultural products, lyrics and intertexts, allowing readers to rethink the place of national heavy metal within Argentinean politics and economics, after the end of the dictatorship.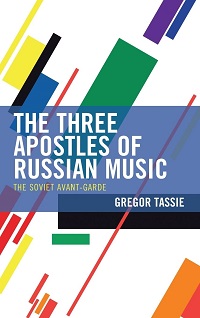 Tassie, Gregor. 2022. The Three Apostles of Russian Music : the Soviet Avant-Garde. Lanham: Lexington Books. [ML300.5 .Y39 2022X]
Gregor Tassie studies the lives, work, and legacy of three musicians who were trail-blazers in the Soviet avant-garde and led modernist music in the 1920s. Mosolov, Popov, and Roslavets were popular composers who have been unfortunately forgotten. This book is the first study in English of their legacy.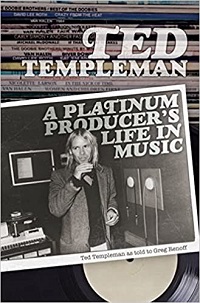 Templeman, Ted, and Greg Renoff. 2020. Ted Templeman : a Platinum Producer's Life in Music. Toronto, Ontario, Canada: ECW Press. [ML429 .T42 A3 2020]
This autobiography (as told to Greg Renoff) recounts Templeman's remarkable life from child jazz phenom in Santa Cruz, California, in the 1950s to Grammy-winning music executive during the '70s and '80s. Along the way, Ted details his late '60s stint as an unlikely star with the sunshine pop outfit Harpers Bizarre and his grind-it-out days as a Warner Bros. tape listener, including the life-altering moment that launched his career as a producer: his discovery of the Doobie Brothers....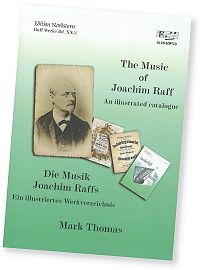 Thomas, Mark. 2021. The Music of Joachim Raff : an Illustrated Catalogue = Die Musik Joachim Raffs : Ein Illustriertes Werkverzeichnis. Stuttgart: Edition Nordstern Musikverlag. [ML134 .R13 T47 2021]
A complete listing of the works of Raff, illustrated by facsimiles of the covers of the original publications. Includes a preface, short biography, and guide to the catalogue; appendices include numerous supplementary lists.
Descriptions for each item provided by the publisher and/or from the catalogue description.
Keep reading for the complete list of new CDs, scores, books, and eBooks.
CDs
Scores
Books
eBooks