Check out this week's new CDs, books, and scores. View our weekly highlights in the New Arrivals display at the library. Jump to the complete list of new CDs, scores, books, and eBooks.
Weekly highlights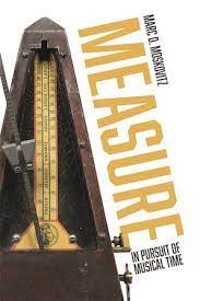 Moskovitz, Marc. 2022. Measure : in Pursuit of Musical Time. Suffolk: The Boydell Press. [ML437 .M67 2022Y]
The book opens with an exploration of musical time keeping as expressed in the artwork and musical writing of the Renaissance, sources that inform our early understanding of an age when music making was bound up with motions of the body and the pulsing of the human heart. With the adoption of the simple pendulum and the subsequent incorporation of tempo-related language, musicians gained the ability to communicate concepts of speed and slowness with ever-increasing precision. The seventeenth and eighteenth centuries witnessed the development of a diverse array of musical time-keeping devices, yet it was not until the nineteenth century that a single device combined the critical elements of accuracy, functionality and affordability....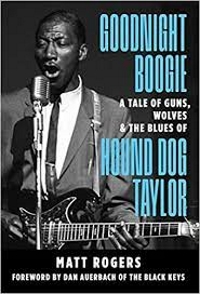 Rogers, Matt, and Dan Auerbach. 2022. Goodnight Boogie : a Tale of Guns, Wolves & the Blues of Hound Dog Taylor. New York: BMG. [ML410 .T39 64 2022Y]
Hound Dog Taylor made guitars howl and hips shake. A founding father of lo-fi blues rock--that gritty, stripped-down sound played on cheap guitars with no bass--Taylor and his band The HouseRockers played loud, wild gut-bucket boogie that was raw and ferocious, earning them a reputation as "The Ramones of the blues." ...From drunkenly slicing off his sixth finger with a straight razor, to becoming the artist whose music launched the now-legendary Alligator Records, Goodnight Boogie is the first in-depth biographical study of the Blues Hall of Famer whose life was as compelling as his music. This is the story of a brilliant and unforgettably original musician who struggled for success while fighting to survive.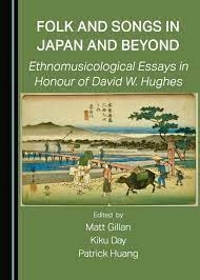 Hughes, David W., Matt Gillan, Kiku Day, Patrick Huang, and David W. (David Weirick) Hughes. 2022. Folk and Songs in Japan and Beyond : Ethnomusicological Essays in Honour of David W. Hughes. Newcastle upon Tyne: Cambridge Scholars Publishing. [ML3750 .F65 2022Y]
This volume of essays and research papers is dedicated to David Hughes in honour of his contribution to research, teaching and dissemination of the music of Japan, South-East Asia, and other countries over many years. Dr Hughes' academic output from the 1970s to the present has covered many aspects of Japanese traditional music-making, in particular the min'yō (folk song) genre of which he remains the primary scholar outside Japan....The contributors to this volume comprise many of David's former students, as well as scholars from Japan and elsewhere with whom Dr Hughes has collaborated over the years. The papers reflect the depth and breadth of Hughes' research output, demonstrating his continuing influence over ethnomusicologists around the world.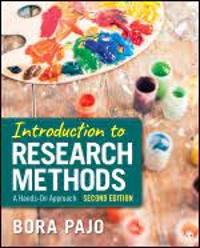 Pajo, Bora. 2023. Introduction to Research Methods : a Hands-on Approach. Second edition. Thousand Oaks, California: SAGE Publications, Inc. [H62 .P235 2023Y]
The Second Edition of Introduction to Research Methods: A Hands-On Approach by Bora Pajo continues to make research easy to understand and easy to construct. Covering both quantitative and qualitative methods, this new edition lays out the differences between research approaches so readers can better understand when and how to use each research design....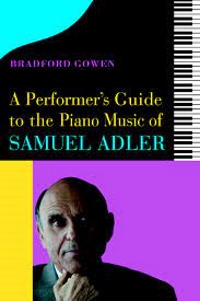 Gowen, Bradford. 2022. A Performer's Guide to the Piano Music of Samuel Adler. Rochester, NY: University of Rochester Press. [MT145 .A35 G69 2022X]
American composer Samuel Adler has composed a huge and multi-faceted body of works ranging from symphonies, concertos, and oratorios to solos for every standard Western instrument, to a rich trove of vocal and choral music, to pieces for students. Among them, encompassing his compositional life of some seventy years, is an array of works for the piano: three concertos; fifteen solo pieces and sets of pieces; a sonata for two pianos; and four volumes of music for beginning and intermediate players. Bradford Gowen writes about each of these works with the knowledge of one who has studied, performed, and recorded Adler's piano music and has previously written about it....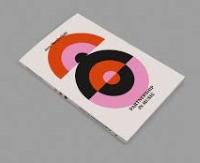 Marchwiński, Jerzy. 2019. Partnership in Music : Reflections on Teaching Partnership. Translated by Katarzyna Przybyś-Preiskorn. Warsaw: Wydawnictwa Drugie. [MT1 .M1528313 2019]
Professor Marchwiński developed the concept of partnership discussed at length in his essay "Partnership in Music" in the course of his long artistic and teaching career, yet his idea goes beyond the realm of music. The author postulates the equality of the chamber and solo pianists' status, emphasizing the need for the partnership of performers of various music works, such as Brahms songs or of Beethoven's sonatas for piano and violin. His concepts may be an inspiration for educators, music promoters, artist and - last but not least - the audience. The essay is also a moving praise of equal relations in personal and social life.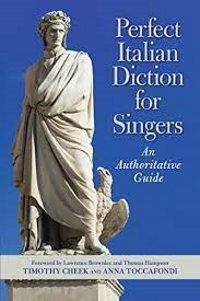 Cheek, Timothy, Anna Toccafondi, Lawrence Brownlee, and Thomas Hampson. 2022. Perfect Italian Diction for Singers : an Authoritative Guide. Lanham, Maryland: Rowman & Littlefield. [MT845 .C44 2022Y]
Perfect Italian Diction for Singers: An Authoritative Guide provides the steps and tools for singing beautifully and expressively in this language. Timothy Cheek and Anna Toccafondi systematically home in on the essential features of the most beautiful Italian, pitfalls of non-native singers, and how to overcome those issues. In addition to delving to the heart of Italian sounds and inflection, they present controversies, misconceptions, and various approaches--often conflicting--that have arisen throughout the last century....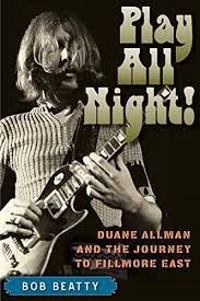 Beatty, Bob. 2022. Play All Night! : Duane Allman and the Journey to Fillmore East. Gainesville: University Press of Florida. [ML419 .A565 B43 2022Y]
The origin story of a groundbreaking album. The 1971 Allman Brothers Band album At Fillmore East was a musical manifesto years in the making. In Play All Night!, Bob Beatty dives deep into the motivations and musical background of band founder Duane Allman to tell the story of what made this album not just a smash hit, but one of the most important live rock albums in history. Featuring insights from bootleg tapes, radio ads, early reviews, never-before-published photos, and the memories of band members, fans, and friends, Beatty chronicles how Allman rejected the traditional route of music business success--hit singles and record sales--and built a band that was at its best jamming live on stage, feeding off the crowd's energy, and pushing each other to new heights of virtuosic improvisation.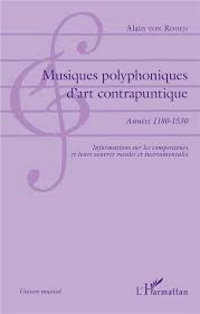 Von Roden, Alain. 2018. Musiques polyphoniques d'art contrapuntique : années 1180-1530 : informations sur les compositeurs et leurs oeuvres vocales et instrumentales. Paris: L'Harmattan. [ML466 .V66 2018]
Les musiques polyphoniques d'art contrapuntique, composées entre 1180 et 1530 environ, correspondent exactement à la naissance, à partir des musiques monodiques, de l'art musical de l'Europe, incluant aussi la Russie et les Amériques. Ces musiques polyphoniques naissent dans les cathédrales gothiques "franciennes" ("opus francigenum") à partir des XIIe-XIIIe siècles, en résonance harmonique, en référence aux dites "combinatoire des nombres" de Pythagore, inspirateur de Platon, notamment. Ces musiques polyphoniques synthétisent la puissance et l'élégance, tant mathématique que littéraire, et elles s'adressent de façon très harmonieuse aux trois cortex cérébraux décryptés par la neurobiologie actuelle, expliquant vraisemblablement, de façon tant artistique que scientifique, l'extrême joie culturelle des mélomanes intéressés par ces musiques "magiques".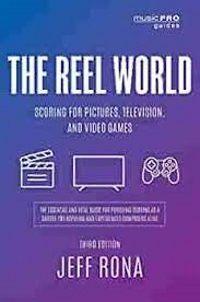 Rona, Jeff, and Peter Golub. 2022. The Reel World : Scoring for Pictures, Television, and Video Games. Third edition. Lanham: Rowman & Littlefield. [MT64 .M65 R66 2022X]
This fully updated and complete guide takes you inside the world of creating music for film, television, and-unique to this edition-video games. It addresses a wide range of topics including musical aesthetics, cutting-edge technology and techniques, and current business aspects. Also included are interviews with leading industry professionals.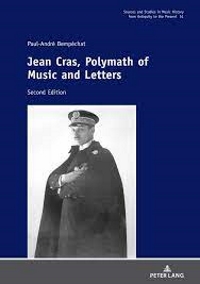 Bempéchat, Paul-André. 2022. Jean Cras, Polymath of Music and Letters. Second edition. Berlin: Peter Lang. [ML410 .C8717 B46 2022]
This revised, enhanced edition of the life and works of composer and Admiral Jean Cras traces, through new research, the remarkable career of this celebrated composer, decorated war hero, scientist and inventor. As Henri Duparc's only protégé, his "spiritual son" enjoyed the same level of esteem during the 1920s as his friends Ravel and Roussel. This edition sustains the renaissance of Jean Cras, and includes a new chapter devoted to the composer's early songs, to be released concurrently.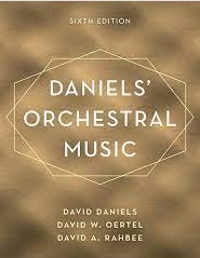 Daniels, David, David Rahbee, David W. Oertel, and David W. (David William) Oertel. 2022. Daniels' Orchestral Music. Sixth edition. Lanham: Rowman & Littlefield. [ML127 .O5 D3 2022X]
Daniels' Orchestral Music is the gold standard reference for conductors, music programmers, librarians, and any other music professional researching an orchestral program. This sixth edition, celebrating the fiftieth anniversary of the original work, includes over 14,000 entries with a vast number of new listings and updates.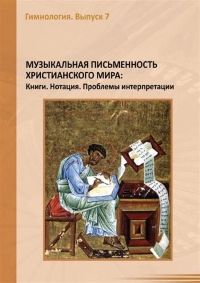 Starikova, I. V. 2017. "Muzykalʹnai͡a pisʹmennostʹ khristianskogo mira : Knigi. Notat͡sii͡a. Problemy interpretat͡sii : (k 150-letii͡u Moskovskoĭ konservatorii) : sbornik stateĭ : Materialy mezhdunarodnoĭ nauchnoĭ konferent͡sii 12-17 mai͡a 2014 goda." Moskva: Nauchno-izdatelʹskiĭ t͡sentr "Moskovskai͡a konservatorii͡a." [ML174 .M98 2014]
The seventh issue of the "Hymnology" series contains articles by the participants of the conference "Musical writing of the Christian world: Books. Notation. Problems of Interpretation", which took place on May 12–17, 2014 at the Moscow State Conservatory.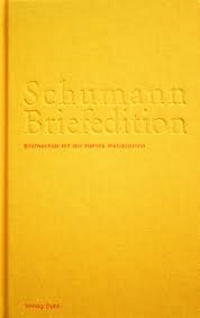 Schumann, Robert, Carlos Lozano Fernandez, Eberhard Möller, Michael Heinemann, Kristin R. M. Krahe, Katrin Reyersbach, Renate Brunner, et al. 2008. Schumann Briefedition. Köln: Dohr. [ML410 .S4 A4 2008]
Die Schumann-Briefedition wählt eine nach Korrespondenzpartnern geordnete Anlage, wobei jeweils der gesamte Briefwechsel mit abgesandten und empfangenen Briefen ediert wird. Durch dieses Konzept einer Korrespondenzausgabe, bei der auch die Briefe an Robert und Clara Schumann eingeschlossen sind, erhält das Projekt eine grundsätzliche Bedeutung für die gesamte Musik- und Kulturgeschichte des 19. Jahrhunderts. Da die Korrespondenzen Robert und Clara Schumanns oft eng ineinander greifen, wurde auf eine Aufteilung in separate Reihen verzichtet. In Bezug auf Robert Schumann wird eine Gesamtausgabe sämtlicher überlieferter Briefe, die von ihm geschrieben oder empfangen wurden, angestrebt. In Bezug auf Clara Schumann erfolgt eine Komplettedition von Briefwechseln mit ausgewählten Korrespondenzpartnern. Die ausführlichen Kommentare folgen den einzelnen Briefen, außerdem erhält jeder Brief einen textkritischen Apparat.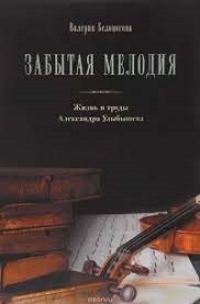 Belonogova, V. I͡U. (Valerii͡a I͡Urʹevna). 2016. Zabytai͡a melodii͡a : zhiznʹ i trudy Aleksandra Ulybysheva. Nizhniĭ Novgorod: Izdatelʹstvo "Kvart͡s." [ML423 .U49 B45 2016]
Книга кандидата филологических наук Валерии Белоноговой посвящена судьбе известного музыкального критика первой половины XIX века, автора первого в Европе фундаментального исследования о Моцарте, писателя, драматурга и публициста Александра Дмитриевича Улыбышева, жизнь которого тесно связана с Нижним Новгородом. Книга приурочена к 260-летию великого Моцарта, одним из первых биографов и толкователей которого был А.Д. Улыбышев, и предназначена для всех, кто любит русскую культуру и ценит ее вклад в сокровищницу мировой музыки и литературы.
Descriptions for each item provided by the publisher and/or from the catalogue description.
Keep reading for the complete list of new CDs, scores, books, and eBooks.
CDs
Scores
Books
eBooks