Check out this week's new CDs, books, and scores. View our weekly highlights in the New Arrivals display at the library. Jump to the complete list of new CDs, scores, books, and eBooks.
Weekly highlights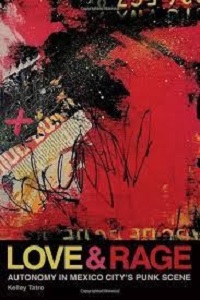 Tatro, Kelley, and Yaz Núñez. 2022. Love & Rage : Autonomy in Mexico City's Punk Scene. Middletown, Connecticut: Wesleyan University Press. [ML3917 .M5 T37 2022X]
...a deeply ethnographic account of punk in Mexico City as it is lived and practiced, connecting the sounds of punk music to different styles of political action. Through compelling first-person accounts, ethnographer Kelley Tatro shows that punk is more than music....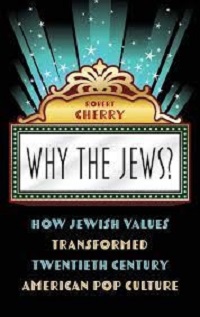 Cherry, Robert D. 2021. Why the Jews? : How Jewish Values Transformed Twentieth Century American Pop Culture. Lanham: Rowman & Littlefield Publishers. [E169.1 .C462 2021]
At the beginning of the twentieth century, Jewish immigrants upended Protestant control of vaudeville and the silent film industry. This book rejects the commonly held explanations for this shift: Jewish commercial acumen and their desire to assimilate. Instead, this book argues that the 'pleasure principle'--a positive view of bodily pleasures and sexuality that Jewish immigrants held --gave rise to the role of Jewish influence on popular culture, an influence still felt today....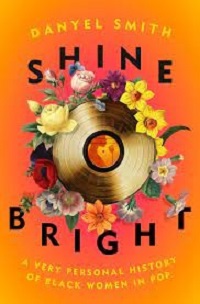 Smith, Danyel. 2022. Shine Bright : a Very Personal History of Black Women in Pop. New York: Roc Lit 101. [ML82 .S615 2021X]
From one of the preeminent cultural critics of her generation, a radiant weave of memoir, criticism, and biography that tells the story of black women in music--from the Dixie Cups to Gladys Knight to Janet, Whitney, and Mariah-- as the foundational story of American pop.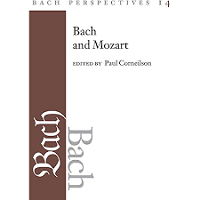 Corneilson, Paul E. 2022. Bach and Mozart : Connections, Patterns, and Pathways. Urbana: University of Illinois Press. [ML410 .B13 B125 2022X]
Most people today think of Johann Sebastian Bach and Wolfgang Amadeus Mozart as the only Bach and Mozart of classical music. This volume in the Bach Perspectives series offers essays on the lesser-known musical figures who share those illustrious names alongside new research on the legendary composers themselves....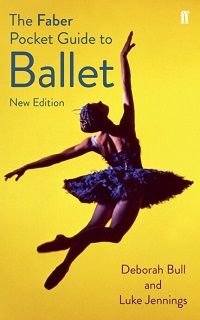 Bull, Deborah (Deborah C.), and Luke Jennings. 2014. The Faber Pocket Guide to Ballet. London: Faber and Faber. [GV1787 .B85 2014Y]
The essential, easy-to-use classical ballet guide – spanning nearly two centuries of classical dance – with entries for more than eighty works from ballet companies around the world, from Giselle and Swan Lake to Cinderella and Steptext. This new edition has been revised to include new ballets by Wayne McGregor, Alexei Ratmansky and Christopher Wheeldon alongside classics by Tchaikovsky, Diaghilev and Balanchine.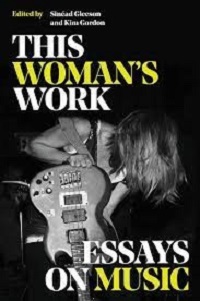 Gleeson, Sinéad, and Kim Gordon. 2022. This Woman's Work : Essays on Music. New York: Hachette Books. [ML82 .T45 2022Y]
Edited by iconic musician Kim Gordon and esteemed writer Sinéad Gleeson, this powerful collection of award-winning female creators shares their writing about the female artists that matter most to them. This book is for and about the women who kicked in doors, as pioneers of their craft or making politics central to their sound: those who offer a new way of thinking about the vast spectrum of women in music....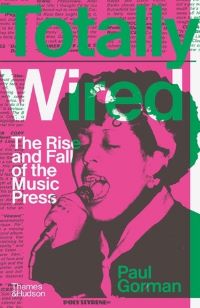 Gorman, Paul. 2022. Totally Wired : the Rise and Fall of the Music Press. London: Thames and Hudson. [ML160 .G67 2022Y]
Totally Wired charts the coming of age of music publications covering the contemporary bands, trends, and scene. This book offers a history of the journalists who described the wild landscape of the rise of rock and its evolution from the 1950s to the 2000s, through R&B, pop, the Summer of Love, punk, and beyond. Author Paul Gorman chronicles the emergence of trailblazing music magazines in New York, Los Angeles, and London and their transformation into essential reading for anyone who cared about popular culture....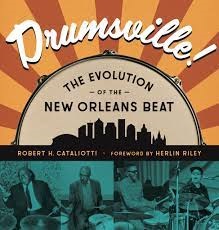 Cataliotti, Robert H., and Herlin Riley. 2022. Drumsville! : the Evolution of the New Orleans Beat. Baton Rouge: Louisiana State University Press. [ML1035 .C36 2022X]
Drumsville! The Evolution of the New Orlean Beat traces the history of drums and drumming in New Orleans, tracing more than three centuries of drumming history that shaped the city into the musical powerhouse it is today. Created as a companion to the New Orleans Jazz Museum Exhibit of the same name, Drumsville! begins its story with the Native nations of Louisiana and moves through the arrival of European colonists and enslaved Africans bringing their cultures to New Orleans....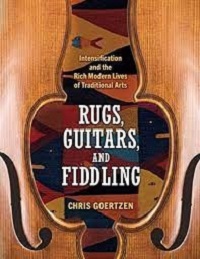 Goertzen, Chris. 2022. Rugs, Guitars, and Fiddling : Intensification and the Rich Modern Lives of Traditional Arts. Jackson: University Press of Mississippi. [ML3877 .G63 2022X]
What do exotic area rugs, handcrafted steel-string guitars, and fiddling have in common today? Many contemporary tradition bearers embrace complexity in form and content. They construct objects and performances that draw on the past and evoke nostalgia effectively but also reward close attention. In Rugs, Guitars, and Fiddling: Intensification and the Rich Modern Lives of Traditional Arts, author Chris Goertzen argues that this entails three types of change that can be grouped under an umbrella term: intensification....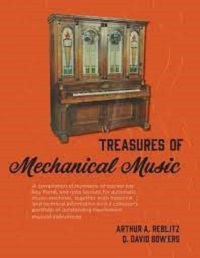 Reblitz, Arthur A., and Q. David Bowers. 2022. Treasures of Mechanical Music : a Compilation of Hundreds of Tracker Bar, Key Frame, and Note Layouts for Automatic Music Machines, Together with Historical and Technical Information and a Collector's Portfolio of Outstanding Mechanical Musical Instruments. Vestal reprint edition. Essex, Connecticut: Vestal Press. [ML1050 .R4 2022Y]
This book contains over 450 tuning scales, tracker scales, and key frame layouts for players and reproducing pianos, and orchestrions; music boxes; table-top organettes; reed, pipe, electronic, and barrel organs; and various other mechanical musical instruments....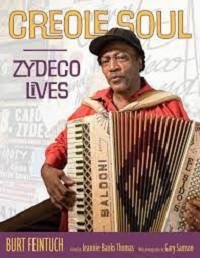 Feintuch, Burt. 2022. Creole Soul : Zydeco Lives. Jackson, Miss: University Press of Mississippi. [ML3560 .C25 F4 2022Y]
Creole Soul: Zydeco Lives is an exquisitely photographed volume of interviews with contemporary zydeco musicians. Featuring the voices of zydeco's venerable senior generation and its current agents of change, this book celebrates a musical world full of passion, energy, cowboy hats and boots, banging bass, horse trailers, joy, and dazzling dance moves. Author Burt Feintuch captures an important American music in the process of significant—and sometimes controversial—change.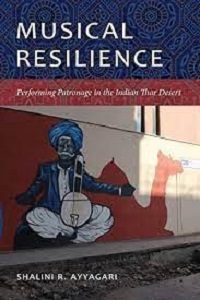 Ayyagari, Shalini R. 2022. Musical Resilience : Performing Patronage in the Indian Thar Desert. Middletown, Connecticut: Wesleyan University Press. [ML3917 .I4 A89 2022X]
Ethnomusicologist Ayyagari shows how professional low-caste musicians from the Thar Desert borderland of Rajasthan, India have skillfully reinvented their cultural and economic value in postcolonial India.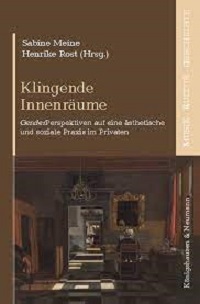 Meine, Sabine, and Henrike Rost. 2020. Klingende Innenräume : GenderPerspektiven auf eine ästhetische und soziale Praxis im Privaten. Würzburg: Königshausen & Neumann. [ML3917 .E85 K55 2020]
Der Raum, heute aktueller als die Zeit, ist für die Musikforschung eine zentrale Analysekategorie. Leiser als die Klänge in Konzert und Oper, zwingen uns die Töne in Innenräumen dazu, genauer hinzuhören. Die kommunikativen und wahrnehmungsgebundenen Qualitäten von Musik in privaten Innenräumen erweisen sich dabei als besonders ergiebig für genderspezifische Fragen....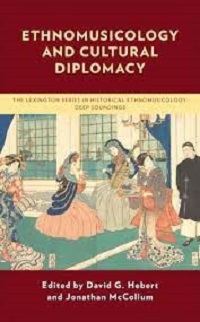 Hebert, David G., and Jonathan McCollum. 2022. Ethnomusicology and Cultural Diplomacy. Lanham: Lexington Books. [ML3916 .E75 2022X]
Music has long played a prominent role in cultural diplomacy, but until now no resource has comparatively examined policies that shape how non-western countries use music in international relations. Inspired by decolonization, this book describes policies and legal frameworks that impact music's role in cultural diplomacy worldwide. 
Skinner, Frederick W. 2022. Beethoven in Russia : Music and Politics. Bloomington, Indiana: Indiana University Press. [ML410 .B42 S596 2022X]
Beethoven in Russia deftly explores the interface between music and politics in Russia by examining the reception of Beethoven's works from the late 18th century to the present. In part 1, Frederick W. Skinner's clear and sweeping review examines the role of Beethoven's more dramatic works in the revolutionary struggle that culminated in the Revolution of 1917. In part 2, Skinner reveals how this same power was again harnessed to promote Stalin's campaign of rapid industrialization....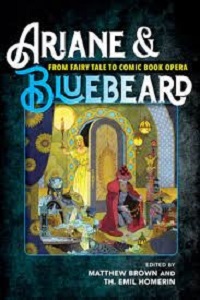 Brown, Matthew, and Th. Emil Homerin. 2022. Ariane & Bluebeard : from Fairy Tale to Comic Book Opera. Bloomington, Indiana: Indiana University Press. [ML410 .D86 A85 2022X]
Maurice Maeterlinck described his libretto Ariane et Barbe-bleue as "a sort of legendary opera, or fairy [opera], in three acts." In 1907, Paul Dukas finished setting Maeterlinck's libretto to music, and the opera's Paris premiere was lauded as a landmark in operatic history. Ariane & Bluebeard: From Fairy Tale to Comic Book Opera offers a comprehensive, interdisciplinary look at this historic opera, including its structure, reception, and cultural implications....
Descriptions for each item provided by the publisher and/or from the catalogue description.
Keep reading for the complete list of new CDs, scores, books, and eBooks.
CDs
Scores
Books
eBooks