Check out this week's new CDs, books, and scores. View our weekly highlights in the New Arrivals display at the library. Jump to the complete list of new CDs, scores, books, and eBooks.
Weekly highlights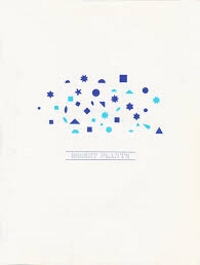 Zimmermann, W. (2020). Desert plants : conversations with 23 American musicians (Second edition). Beginner Press. [ML385 .Z55 2020]
Desert Plants, originally published in 1975, contains interviews conducted by Walter Zimmermann with an extraordinary array of American composers, providing a unique snapshot of the experimental music scene at that time. Now, this wonderful book has been reissued along with a CD containing recordings of those interviews with: Morton Feldman, Christian Wolff, John Cage, Philip Corner, Jim Burton, Phil Glass, Steve Reich, Robert Ashley, Alvin Lucier, Joan La Barbara, Pauline Oliveros, David Rosenboom, Richard Teitelbaum, Larry Austin, James Tenney, J. B. Floyd (on Conlon Nancarrow), La Monte Young, Charlemagne Palestine, Charles Morrow, Garrett List, John Mc Guire, and Ben Johnston (on Harry Partch). still-institutional) avant-gardes, American and European alike.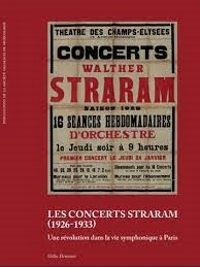 Demonet, Gilles. 2021. Les Concerts Straram (1926-1933) : une révolution dans la vie symphonique à Paris. Paris: Société française de musicologie. [ML422 .S78 .D45 2021]
Qualifié par ses contemporains de "grand apôtre de la musique contemporaine", Walther Straram (1876-1933) est un acteur essentiel de la vie musicale parisienne de l'entre-deux-guerre. L'orchestre qu'il fonde et qui porte son nom offre au public de 1926 à 1933 un large éventail d'œuvres nouvelles, françaises et étrangères. Il crée par exemple en 1929 le Boléro de Ravel à l'Opéra, mais aussi Les Offrandes oubliées et l'Hymne au Saint Sacrement de Messiaen, le Concerto pour alto et orchestre de Milhaud et donne, pour la première fois en France, le Concert de-chambre pour piano, violon et 13 instruments de Berg et les Cinq Pièces opus 10 de Webern. Considéré comme le meilleur orchestre français, il incarne un modèle totalement original pour l'époque et joue sous la baguette de Richard Strauss, Arturo Toscanini, Dimitri Mitropoulos et Igor Stravinsky, qui grave avec lui son premier enregistrement du Sacre du printemps. C'est aussi l'orchestre qui en 1929 donne pour la première fois à Paris l'intégrale du Ring de Wagner, en allemand, sans coupures et avec des chanteurs allemands. Cet ouvrage, fondé sur les archives de Walther Straram conservées au département de la musique dè la Bibliothèque nationale de France, mais aussi sur une presse abondante, "révèle un profil fascinant de chef d'orchestre-chef d'entreprise et rend justice à l'une des figures les plus marquantes-et les plus oubliées de la vie symphonique à Paris entre les deux guerres.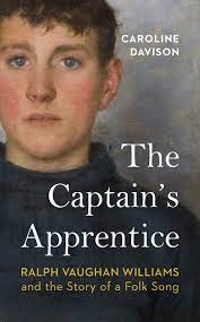 Davison, Caroline. 2022. The Captain's Apprentice : Ralph Vaughan Williams and the Story of a Folk Song. London: Chatto and Windus. [ML410 .V3 D38 2022Y]
In January 1905 the young Vaughan Williams, not yet one of England's most famous composers, visited King's Lynn, Norfolk, to find folk songs 'from the mouths of the singers'. He had started collecting in earnest little more than a year before but was now obsessed with saving these indigenous tunes before they were lost forever. An old fisherman, James 'Duggie' Carter, performed 'The Captain's Apprentice', a brutal tale of torture sung to the most beautiful tune the young composer had ever heard....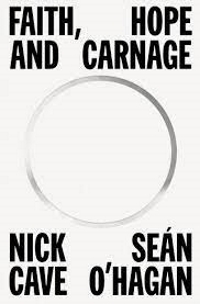 Cave, Nick, and Seán O'Hagan. 2022. Faith, Hope and Carnage. First American edition. New York: Farrar, Straus and Giroux. [ML420 .C39 A5 2022X]
In conversations with O'Hagan, a journalist, Cave explored what drives his life and creativity. Here he examines questions of belief, art, music, freedom, grief, and love. Drawing candidly on his life, his loves, his work ethic and his transformation in recent years, Cave offers ladders of hope and inspiration.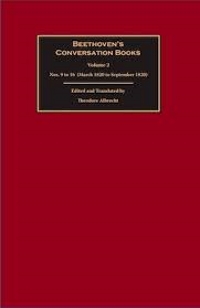 Beethoven, Ludwig van, and Theodore Albrecht. 2018. Beethoven's Conversation Books. Woodbridge, Suffolk: The Boydell Press. [ML410 .B4 A117313 2018]
Ludwig van Beethoven (1770-1827) is recognized the world over as a composer of musical masterpieces exhibiting heroic strength, particularly in the face of his increasing deafness from ca. 1798. By 1818, the Viennese composer had begun carrying blank booklets with him, for his acquaintances to jot their sides of conversations, while he answered aloud. Often, he himself used the pocket-sized booklets to make shopping lists and other reminders, including occasional early sketches for his compositions. Today, 139 of these booklets survive, covering the years 1818 up to the composer's death in 1827 and including such topics as music, history, politics, art, literature, theatre, religion, and education as perceived on a day-to-day basis in post-Napoleonic Europe. An East German edition, begun in the 1960s and essentially complete by 2001, represents a diplomatic transcription of these documents. It is a masterpiece of pure scholarship but is difficult to use for anyone who is not a specialist. Moreover, Beethoven scholarship has moved on significantly since the long-ranging genesis of the German edition. These important booklets are here translated into English in their entirety for the first time. The volumes in this series include an updated editorial apparatus, with revised and expanded notes and many new footnotes exclusive to this edition, and brand new introductions, which together place many of the quickly changing conversational topics into context.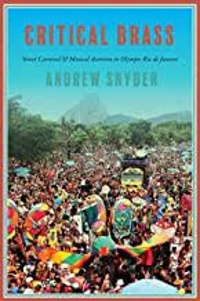 Snyder, Andrew. 2022. Critical Brass : Street Carnival and Musical Activism in Olympic Rio de Janeiro. Middletown, Connecticut: Wesleyan University Press. [ML3917 .B6 S69 2022X]
Ethnography explores political activism of carnival brass bands in Brazil, Critical Brass tells the story of neofanfarrismo, an explosive carnival brass band community turned activist musical movement in Rio de Janeiro, as Brazil shifted from a country on the rise in the 2000s to one beset by various crises in the 2010s. Though predominantly middle-class, neofanfarristas have creatively adapted the critical theories of carnival to militate for a more democratic city. Illuminating the tangible obstacles to musical movement building, Andrew Snyder argues that festive activism with privileged origins can promote real alternatives to the neoliberal city, but meets many limits and contradictions in a society marked by diverse inequalities.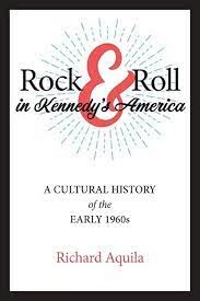 Aquila, Richard. 2022. Rock & Roll in Kennedy's America : a Cultural History of the Early 1960s. Baltimore: Johns Hopkins University Press. [ML3534.3 .A76 2022X]
The author tells an unconventional history of rock & roll in the early 1960s-one that argues that Buddy Holly's death in 1959 was not "the day the music died," that teenagers of the early 1960s were not as rebellious as we'd like to believe, and that the consensus politics and Cold War culture of this era were much broader based than we usually assume.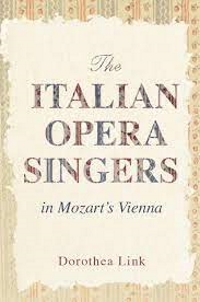 Link, Dorothea. 2022. The Italian Opera Singers in Mozart's Vienna. Urbana: University of Illinois Press. [ML1723.8 .V62 L55 2022X]
Dorothea Link examines singers' voices and casting practices in late eighteenth-century Italian opera as exemplified in Vienna's court opera from 1783 to 1791. The investigation into the singers' voices proceeds on two levels: understanding the performers in terms of the vocal-dramatic categories employed in opera at the time; and creating vocal profiles for the principal singers from the music composed expressly for them. In addition, Link contextualizes the singers within the company in order to expose the court opera's casting practices. Authoritative and insightful, The Italian Opera Singers in Mozart's Vienna offers a singular look at a musical milieu and a key to addressing the performance-practice problem of how to cast the Mozart roles today.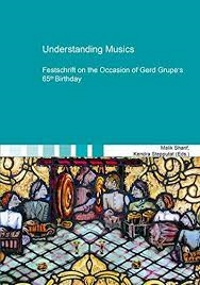 Sharif, Malik, Kendra Stepputat, and Gerd Grupe. 2020. Understanding Musics : Festschrift on the Occasion of Gerd Grupe's 65th Birthday. Düren: Shaker Verlag. [ML3798 .U634 2020]
"Understanding Musics" is published in celebration of the 65th birthday of Gerd Grupe, Professor of Ethnomusicology at the University of Music and Performing Arts Graz (Austria). Covering a broad range of topics from a diversity of perspectives, the contributors to this volume are united in their scholarly intent to "understand musics of various cultures more thoroughly".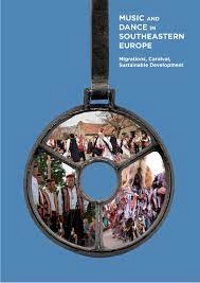 Mellish, Liz, Nick Green, and Tvrtko Zebec. 2020. Music and Dance in Southeastern Europe : Migrations, Carnival, Sustainable Development. Sixth Symposium of the ICTM Study Group on Music and Dance in Southeastern Europe. Held in Sinj, Croatia, 15 April - 21 April 2018. Zagreb, Croatia: Institute of Ethnology and Folklore Research, ICTM Croatia National Committee. [ML250 .I584 2018]
Scholars from fourteen countries presented their work at the sixth symposium of the ICTM Study Group on Music and Dance in Southeastern Europe that took place in the town of Sinj in Croatia in April 2018. This publication presents a full record of that Study Group's biennial symposium. Twelve presenters did not submit their articles; their participation in the event is recognised by the inclusion of their original abstracts. Two panels are documented by three articles and one abstract, while the remaining abstracts are grouped at the end of this volume. Editors are Liz Mellish, Nick Green and Tvrtko Zebec.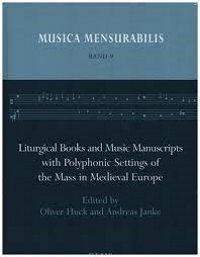 Huck, Olive, and Andreas Janke. 2020. Liturgical Books and Music Manuscripts with Polyphonic Settings of the Mass in Medieval Europe. Hildesheim: Georg Olms Verlag. [ML3088 .L58 2020]
The present volume presents eight contributions originating from the international workshop 'Liturgical Books and Music Manuscripts with Polyphonic Settings of the Mass in Medieval Europe'. The workshop took place in Hamburg on 3-4 November 2017, with participants from England, Italy, and Germany. The contributions focus on polyphonic settings of the Mass from the eleventh to the fifteenth century, as well as on the different types of manuscripts in which the respective settings are transmitted. The aim is to gain new insights into polyphonic singing of the Mass and the function of the manuscripts in which these polyphonic settings appear.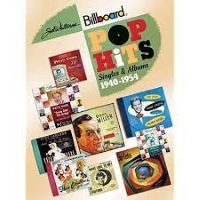 Whitburn, Joel., and Joel. Whitburn. 2002. Joel Whitburn's Billboard Pop Hits, Singles & Albums, 1940-1954. [2nd ed.]. Menomonee Falls, Wis: Record Research. [ML156.4 .P6 W495 2002X]
Covers the era of big bands, classic crooners, classy female vocalists, smooth vocal groups, and dynamic duos in unmatched depth.  You get four books in one:  an artist-by-artist anthology of every charted single, a year-by-year ranking of those singles, an artist-by-artist anthology of every charted album, and every week-by-week Top 10 singles chart!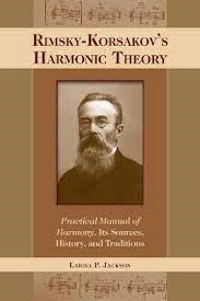 Jackson, Larisa Petrushkevich. 2022. Rimsky-Korsakov's Harmonic Theory : the Practical Manual of Harmony, Its Sources, History, and Traditions. Denton, Texas: University of North Texas Press. [ML410 .R52 J33 2022X]
Nikolai Andreyevich Rimsky-Korsakov (1844-1908) was celebrated during his lifetime as a composer and professor, and his musical works and publications on instrumentation remain prominent today. However, his innovations as a music theorist have gone largely unrecognized. Rimsky-Korsakov's Harmonic Theory is the first comprehensive study of the composer's unique concept of harmony. Larisa P. Jackson illuminates Rimsky-Korsakov's harmonic theory and reveals the intellectual, social, and cultural facets of its historical contexts in both Western and Russian music. In this unprecedented contribution to musicology and music theory, Jackson examines and clarifies Rimsky-Korsakov's thinking on modulation (key changes), which composers began using with increasing complexity during the nineteenth century. Based on his bold inclusion of a new scale, Rimsky-Korsakov saw modulation as shaped by a web of deep relationships among major and minor keys. Jackson charts this tonal space, mapping its implications as well as its often-surprising relationships with the theories of Rimsky-Korsakov's predecessors and contemporaries, including the famous German music theorists Hauptmann and Riemann.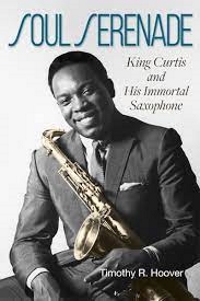 Hoover, Timothy R. 2022. Soul Serenade : King Curtis and His Immortal Saxophone. Denton, Texas: University of North Texas Press. [ML419 .C87 H66 2022X]
Although in 2000 he became the first sideman inducted into the Rock & Roll Hall of Fame, "King Curtis" Ousley never lived to accept his award. Tragically, he was murdered outside his New York City home in 1971. At that moment, thirty-seven-year-old King Curtis was widely regarded as the greatest R & B saxophone player of all time. He also may have been the most prolific, having recorded with well over two hundred artists during an eighteen-year span. Soul Serenade is the definitive biography of one of the most influential musicians of the 50s, 60s, and early 70s. Timothy R. Hoover chronicles King Curtis's meteoric rise from a humble Texas farm to the recording studios of Memphis, Muscle Shoals, and New York City as well as to some of the world's greatest music stages, including the Apollo Theatre, Fillmore West, and Montreux Jazz Festival. Curtis's "chicken-scratch" solos on the Coasters' Yakety Yak changed the role of the saxophone in rock & roll forever. His band opened for the Beatles at their famous Shea Stadium concert in 1965. He also backed his "little sister" and close friend Aretha Franklin on nearly all of her tours and Atlantic Records productions from 1967 until his death. Soul Serenade is the result of more than twenty years of interviews and research. It is the most comprehensive exploration of Curtis's complex personality: his contagious sense of humor and endearing southern elegance as well as his love for gambling and his sometimes aggressive temperament. Hoover explores Curtis's vibrant relationships and music-making with the likes of Buddy Holly, Sam Cooke, Isaac Hayes, Jimi Hendrix, Aretha Franklin, Otis Redding, Sam Moore, Donny Hathaway, and Duane Allman, among many others.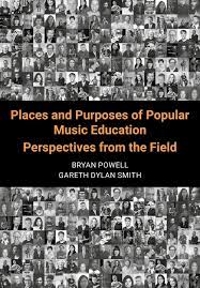 Powell, Bryan, and Gareth Dylan Smith. 2022. Places and Purposes of Popular Music Education : Perspectives from the Field. Bristol, UK ;: Intellect Books. [MT1 .P53 2022Y]
This book provides a variety of perspectives on popular music education. With a mixture of rants, manifestos, and punchy position pieces, the volume moves from scholarly essays replete with citations and references to descriptions of practice and straight-talking polemics. The writing is approachable in tone, and the chapters are intended to whet appetites, prime pumps, open eyes, and keep cogs turning for academics of all ages and stages....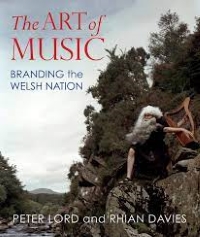 Lord, Peter, and Rhian Davies. 2022. The Art of Music : Branding the Welsh Nation. Cardigan: Parthian Books. [ML3917 .G7 L67 2022Y]
In Dylan Thomas's radio drama Under Milk Wood (1954), Revd Eli Jenkins eulogised the singing of Polly Garter with the words 'Praise the Lord! We are a musical nation'. Visual culture has long been a vital component in the creation and dissemination of this prevalent national brand. The Art of Music describes the visualisation of Welsh music and musicians both in the context of the evolution of the self-image of the Welsh people, and of its influence on outside perceptions of Welshness within Britain and the wider world.
Descriptions for each item provided by the publisher and/or from the catalogue description.
Keep reading for the complete list of new CDs, scores, books, and eBooks.
CDs
Scores
Books
eBooks