Check out this week's new CDs, books, and scores. View our weekly highlights in the New Arrivals display at the library. Jump to the complete list of new CDs, scores, books, and eBooks.
Weekly highlights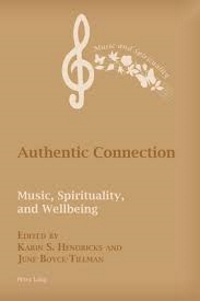 Boyce-Tillman, June, and Karin S. Hendricks. 2021. Authentic Connection : Music, Spirituality, and Wellbeing. Oxford: Peter Lang. [ML3916 .A96 2021]
This volume focuses on the ways in which mutual musical engagement might play a role in creating healthful, life-giving experiences. Scholarly chapters and reflective interludes illustrate how people use music to forge authentic spiritual and emotional connections with others, including in times of physical isolation and political unrest. Chapters and interludes address topics such as relationship building, community, wellbeing, therapy, education, and ecology. Each describes various ways in which individuals connect authentically with themselves, others, the music they make, and the physical and spiritual world around them. Many authors address current global crises including the COVID-19 pandemic, racism, nationalism, environmental injustice, and associated climate catastrophes. Authors articulate various qualities of authentic human connections, and discuss various ways in which music might be poised to facilitate emotional and spiritual connections in some of the most challenging and physically isolating times.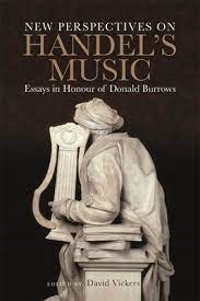 Burrows, Donald, and David Vickers. 2022. New Perspectives on Handel's Music : Essays in Honour of Donald Burrows. Woodbridge, Suffolk: Boydell & Brewer Ltd. [ML410 .H13 N49 2022Y]
Much like a baroque "dramma per musica", this book is divided into a three parts. Part I introduces the principal characters: Handel's musical works in different genres and diverse aspects of his musical style and creative practices; part II develops complications to the plot: there is new information about the authenticity and chronology of works and analysis of musical, literary and documentary sources; part III brings all of these scholarly strands together and leads to a set of outcomes: a fresh examination of the broader context of Handel's music in relation to his contemporaries and collaborators sits alongside reception studies. This collection will be essential reading for baroque music admirers, performers, experts and students. David Vickers is Lecturer in Academic Studies at Royal Northern College of Music (Manchester) and Council Member of the Handel Institute.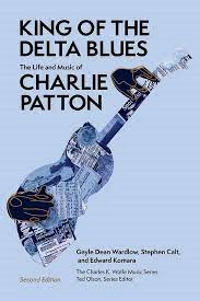 Wardlow, Gayle, Stephen Calt, and Edward M. Komara. 2022. King of the Delta Blues : the Life and Music of Charlie Patton. Second edition. Knoxville: The University of Tennessee Press. [ML420 .P323 C34 2022X]
Charlie Patton (1891-1934) was born in central Mississippi. By 1908, he had begun his performing career, initially at small house parties, then at barrelhouses and other settings that could accommodate a hundred people or more. Until his death in 1934, Patton was a top draw for the numerous African Americans then living and working in the Delta. In 1929 and 1930, he recorded several hits for Paramount Records, on the basis of which he was sought by the American Record Company in January 1934 for what would be his last recordings. He was immensely influential to other bluesmen, including Tommy Johnson, Kid Bailey, Robert Johnson, and Howlin' Wolf. Since 1991, his collected recordings have been available to the wider public. This book was previously published in 1988 under the authorship of Wardlow (b. 1940) and Calt (1946-2010). Its sole printing of 3,000 paperback copies sold out within seven years, and since 1988 additional recordings of Patton and his associates have been recovered and widely reissued to the public, particularly on Jack White's Third Man Records. Komara (b. 1966) has updated Wardlow and Calt's original edition and has written a new afterword discussing a resurgence of Delta-blues-style rock and the continuing influence of Patton and the music genre he helped pioneer.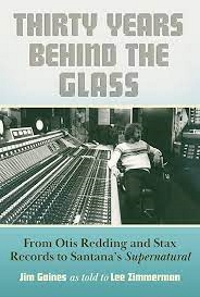 Zimmerman, Lee, and Jim Gaines. 2022. Thirty Years Behind the Glass : from Otis Redding and Stax Records to Santana's Supernatural. First edition. College Station: Texas A&M University Press. [ML429 .G135 Z56 2022X]
In a recording career spanning some fifty years, bridging a range in time and style that reaches from the early days at Memphis's Stax Records to Carlos Santana's eight-Grammy year in 2000 and beyond, producer Jim Gaines has operated the mixing board for some of the greatest artists in American music. Journey, Huey Lewis and the News, Steve Miller, Stevie Ray Vaughan, and Dionne Warwick are just a few of the influential musicians who have entrusted their creativity and talent to his proven abilities. With several Grammys and multiple platinum-selling albums to his credit, Jim Gaines still remembers the day-April 4, 1968-that Martin Luther King Jr. was shot. Hearing the sirens and seeing the smoke rising from the downtown Memphis skyline, Gaines remembers loading tapes from Stax studio that night into various employees' vehicles to be taken away for safekeeping until the unrest in the city subsided. Near the other end of his career, Gaines recalls receiving a phone call during a break in the session at Willie Nelson's studio near Austin, where he was recording demo tracks for the rising Texas group, Los Lonely Boys. The date was September 11, 2001. Once again, there would be no more recording completed that day. In this wide-ranging collection of personal interviews and reminiscences, Gaines, with the help of author Lee Zimmerman, offers readers the priceless opportunity to sit down with a true music industry veteran and hear a lifetime's worth of stories from inside the studio.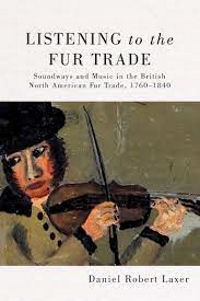 Laxer, Daniel Robert. 2022. Listening to the Fur Trade : Soundways and Music in the British North American Fur Trade, 1760-1840. Montreal: McGill-Queen's University Press. [ML3563.3 .L39 2022Y]
As fur traders were driven across northern North America by economic motivations, the landscape over which they plied their trade was punctuated by sound: shouting, singing, dancing, gunpowder, rattles, jingles, drums, fiddles, and--very occasionally--bagpipes. Fur trade interactions were, in a word, noisy. Daniel Laxer unearths traces of music, performance, and other intangible cultural phenomena long since silenced, allowing us to hear the fur trade for the first time. Listening to the Fur Trade uses the written record, oral history, and material culture to reveal histories of sound and music in an era before sound recording. The trading post was a noisy nexus, populated by a polyglot crowd of highly mobile people from different national, linguistic, religious, cultural, and class backgrounds. They found ways to interact every time they met, and facilitating material interests and survival went beyond the simple exchange of goods. Trust and good relations often entailed gift-giving: reciprocity was performed with dances, songs, and firearm salutes. Indigenous protocols of ceremony and treaty-making were widely adopted by fur traders, who supplied materials and technologies that sometimes changed how these ceremonies sounded. Within trading companies, masters and servants were on opposite ends of the social ladder but shared songs in the canoes and lively dances during the long winters at the trading posts. While the fur trade was propelled by economic and political interests, Listening to the Fur Trade uncovers the songs and ceremonies of First Nations people, the paddling songs of the voyageurs, and the fiddle music and step-dancing at the trading posts that provided its pulse.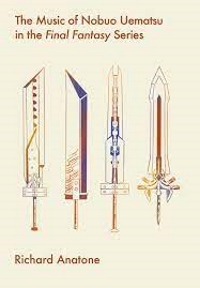 Anatone, Richard. 2022. The Music of Nobuo Uematsu in the Final Fantasy Series. Edited by Richard Anatone. Bristol, UK: Intellect Books. [ML3540.7 .M89 2022Y]
This is the first book-length study of the music of Nobuo Uematsu, and focuses on his Final Fantasy soundtracks, exploring the dynamic relationship between the music and the stories behind the beloved video game series. Contributors are music and game scholars, based in the USA and UK.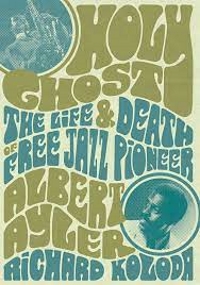 Koloda, Richard. 2022. Holy Ghost : the Life & Death of Free Jazz Pioneer Albert Ayler. First edition. London: Jawbone Press. [ML419 .A975 K65 2022Y]
Holy Ghost is the first extended study of free jazz saxophonist Albert Ayler, who is seen today as one of the most important innovators in the history of jazz. Ayler synthesized children's songs, La Marseillaise, American march music, and gospel hymns, turning them into powerful, rambunctious, squalling free-jazz improvisations. Some critics considered him a charlatan, others a heretic for unhinging the traditions of jazz. Some simply considered him insane. However, like most geniuses, Ayler was misunderstood in his time. His divine messages of peace and love, apocalyptic visions of flying saucers, and the strange account of the days leading up to his being found floating in New York's East River are central to his mystique, but, as Koloda points out, they are a distraction, overshadowing his profound impact on the direction of jazz as one of the most visible avant-garde players of the 1960s and a major influence on others, including John Coltrane. A musicologist and friend of Don Ayler, Albert's troubled trumpet-playing brother, Richard Koloda has spent over two decades researching this book. He follows Ayler from his beginnings in his native Cleveland to France, where he received his greatest acclaim, to his untimely death on November 25, 1970, at age thirty-four, and puts to rest speculation concerning his mysterious death. A feat of biography and a major addition to jazz scholarship, Holy Ghost offers a new appreciation of one of the most important and controversial figures in twentieth-century music.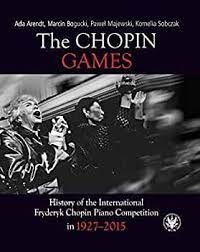 Arendt, Ada, Marcin Bogucki, Paweł Majewski, Kornelia Sobczak, and Tomasz Zymer. 2021. The Chopin Games : History of the International Fryderyk Chopin Piano Competition in 1927-2015. Translated by Tomasz Zymer. First edition. Warsaw: The University of Warsaw Press. [ML76 .F76 C46]
The book presents the history of the International Fryderyk Chopin Piano Competition narrated from the anthropological-cultural perspective and based on extensive source material, which enabled the authors to explore the less known aspects of one of the most important music competitions in the world.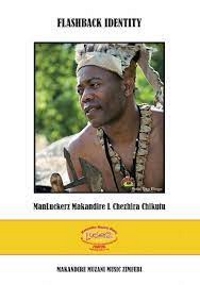 Makandire, ManLuckerz. 2019. Flashback Identity. Uppsala: Makandire Muzani Music ZIMFEBI. [ML420 .M156 A3 2019]
The value of heritage, how Zimbabwean culture has influenced ManLuckerz's life, and what it has meant in a historical and modern perspective, both in Africa and the Western world.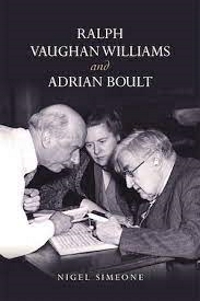 Simeone, Nigel. 2022. Ralph Vaughan Williams and Adrian Boult. Woodbridge, Suffolk: Boydell Press, an imprint of Boydell & Brewer, Ltd. [ML422 .B79 S56 2022Y]
From 1918 onwards, Boult became one of Vaughan Williams's most important interpreters, giving the world premieres of the Pastoral, Fourth and Sixth Symphonies, performing almost all his major works (not only at home but with some of the world's greatest orchestras), and working in close collaboration with the composer on major projects including the first complete recording of Vaughan Williams's symphonies. Boult continued to be the most devoted advocate of Vaughan Williams's music to the end of his long career. As this book shows, Boult's scores include numerous annotations derived from conversations and correspondence with Vaughan Williams and these provide important evidence of the composer's wishes including adjustments to orchestration, comments on interpretation, dynamics, phrasing and revisions to Vaughan Williams's notoriously unreliable metronome marks. The evidence of these scores is considered alongside the extensive correspondence between Vaughan Williams and Boult, Boult's private diaries and other relevant documents including contemporary press reports. The book includes three substantial supplements: a detailed description of Boult's marked scores, a comprehensive list of Boult's Vaughan Williams performances and a discography including surviving recordings of unpublished broadcasts. It will be indispensable reading for scholars and students of Vaughan Williams and historical conducting, Vaughan Williams enthusiasts and those interested in the history of recorded music.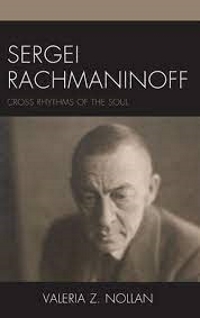 Nollan, Valeria Z. 2022. Sergei Rachmaninoff : Cross Rhythms of the Soul. Lanham: Lexington Books. [ML410 .R12 N65 2022X]
This book presents new information about Rachmaninoff accessed from unique sources previously unavailable in English. From the extraordinary women who inspired him, to his humanitarian work, to his religion, Nollan interweaves Rachmaninoff's personal struggles and triumphs into his concert career.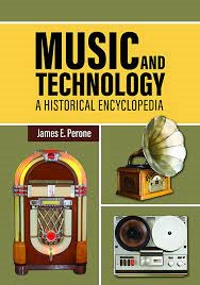 Perone, James E. 2022. Music and Technology : a Historical Encyclopedia. Santa Barbara: Greenwood. [ML102 .T44 P37 2022X]
This volume explores how music technology has evolved over time, focusing on the types of technologies that have influenced, affected, and in some cases suddenly changed the way we create, distribute, and consume music.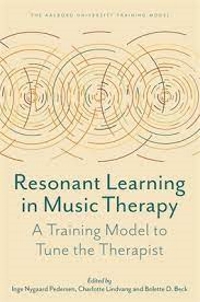 Pedersen, Inge Nygaard, Charlotte Lindvang, Bolette Daniels Beck, Søren Willert, and Helen Odell-Miller. 2023. Resonant Learning in Music Therapy : a Training Model to Tune the Therapist. London: Jessica Kingsley Publishers. [ML3920 .T83 2023X]
This enlightening book outlines the Aalborg model of resonant learning and presents its educational benefits for students of music therapy. The book weighs up the advantages and disadvantages of this approach, and endorses the adoption of resonant learning in training courses for arts therapies around the world.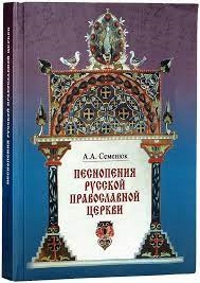 Semeni͡uk, A. A. (Alla Alekseevna). 2019. Pesnopenii͡a Russkoĭ pravoslavnoĭ t͡serkvi v fondakh Rossiĭskoĭ gosudarstvennoĭ biblioteki : katalog. Moskva: Pashkov dom. [ML136 .M78 R76 2019]
Издания, вошедшие в каталог, представляют одну из самых ярких страниц русской музыкальной культуры — духовную музыку. Настоящая публикация продолжает тему каталога «Песнопения Русской православной церкви. Ч. 1. Сборники песнопений разных композиторов и песнопения без указания автора» (сост. А. А. Семенюк. Москва: Пашков дом, 2003).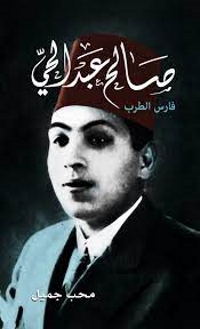 Jamīl, Muḥibb. 2019. Ṣāliḥ ʻAbd al-Ḥayy : fāris al-ṭarab. Al-Ṭabʻah al-ūlá. Bayrūt: ʻIrab, Jamʻīyah ʻArabīyah lil-Mūsīqá. [ML420 .H299 J26 2019]
يتناول المشروع السيرة الذاتية والفنية للمطرب القدير صالح عبد الحي، باعتباره أحد أبرز الوجوه الغنائية خلال القرن العشرين. يساهم أيضاً في الحفاظ على الإرث الـموسيقى الضخم لـمدرسة النهضة التي لـمعت خلال القرن التاسع عشر؛ نظرًا لـمـا سجلّه من قوالب غنائية رصينة أمثال: الطقطوقة والـموشح والقصيدة والـموال والـمونولوج وكذلك الديالوج والدور.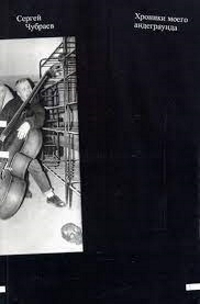 Chubraev, Sergeĭ. 2020. Khroniki moego andegraunda. Moskva: Izdatelʹstvo Lingvistika. [ML3435.6 .R8 C48 2020]
Это автобиографическая хроника молодого человека, проделавшего путь из Ленинграда в Петербург, из позднего, застойного социализма в дикий капитализм 90-х. Попутно автор делится множеством историй, сложивших то непростое время в единую картинку. Сергей Чубраев - свидетель подъема ленинградской рок-волны, а также в разное время архитектор, продюсер, искусствовед и хранитель музыкального и художественного архива ленинградского андеграунда 80-х.
Descriptions for each item provided by the publisher and/or from the catalogue description.
Keep reading for the complete list of new CDs, scores, books, and eBooks.
CDs
Scores
Books
eBooks