Check out this week's new CDs, books, and scores. View our weekly highlights in the New Arrivals display at the library. Jump to the complete list of new CDs, scores, books, and eBooks.
Weekly highlights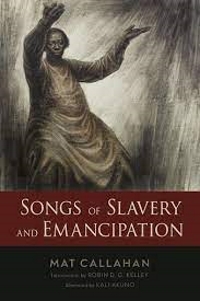 Callahan, Mathew, Robin D. G. Kelley, and Kali. Akuno. 2022. Songs of Slavery and Emancipation. Jackson: University Press of Mississippi. [ML3556 .C35 2022X]
This project presents recently discovered songs composed by enslaved people and explicitly calling for resistance to slavery. Some originate as early as 1800 and others as late as the outbreak of the Civil War. The project also includes long-lost songs of the abolitionist movement, some of which were written by fugitive slaves as well as free black people, challenging common misconceptions of abolitionism.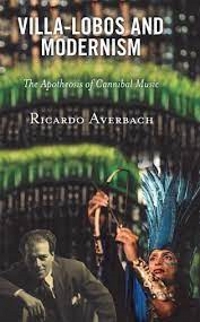 Averbach, Ricardo. 2022. Villa-Lobos and Modernism: the Apotheosis of Cannibal Music. Lanham: Lexington Books. [ML410 .V76 A94 2022X]
Ricardo Averbach places Heitor Villa-Lobos as the top exponent of Cultural Cannibalism in music, an aesthetic movement that has been neglected due to traditional Eurocentric views of Modernism. Villa-Lobos and Modernism shows how much our present aesthetics owes to the Modernist ideas introduced by the Brazilian composer.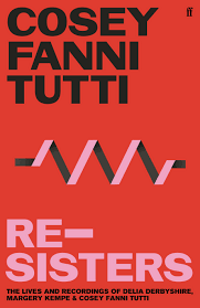 Tutti, Cosey Fanni. 2022. Re-Sisters : the Lives and Recordings of Delia Derbyshire, Margery Kempe and Cosey Fanni Tutti. London: Faber. [NX164 .W65 T88 2022Y]
From the author of Art Sex Music comes a vital meditation on womanhood, creativity and self-expression, and a revelatory exploration into the lives of three visionary artists. "Myself , Delia and Margery - a trinity of the sacred and profane, sinners and saints of a kind. Three defiant women with our individual, unconventional attitude to life. Untameable spirits, progressive thinkers living within the inherent societal constraints of our times." In 2018, boundary-breaking visual and sonic artist Cosey Fanni Tutti received a commission to write the soundtrack to a film about Delia Derbyshire, the pioneering electronic composer who influenced the likes of Aphex Twin and the Chemical Brothers. While researching Delia's life, Cosey became immersed in Derbyshire's story and uncovered some fascinating parallels with her own life. At the same time Cosey began reading about Margery Kempe, the 15th century mystic visionary who wrote the first English language autobiography. Re-sisters is the story of three women consumed by their passion for life, a passion they expressed through music, art and lifestyle; they were undaunted by the consequences they faced in pursuit of enriching their lives, and fiercely challenged the societal and cultural norms of their time.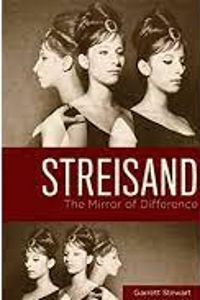 Stewart, Garrett. 2023. Streisand : the Mirror of Difference. Detroit: Wayne State University Press. [ML420 .S915 S74 2023Y]
At every stage of her career, Barbra Streisand's genius finds its fullest measure in screen song, first in Emmy-winning TV specials, then in Hollywood blockbusters from Funny Girl to Funny Lady. She goes on, as emerging auteur, to direct her own "musical concepts" in A Star Is Born—before reconceiving the big-screen musical altogether in the writing as well as directing of her own starring role in Yentl ("A Film with Music"). In this intensive reading of the "actress-who-sings," Garrett Stewart notes the gender and ethnic stereotypes that Streisand shattered as the first openly Jewish superstar, while concentrating not just on the cultural difference she made but on the internal differentials of her unholy vocal gift—whose kinetic volatility shapes a kind of cinematic terrain all its own. Down through her filmed return to the concert stage, Stewart elicits the sinuous phonetic text of Streisand's on-screen musical delivery in a keenly attentive mode of audition that puts into fresh perspective the indelible aura of her stardom.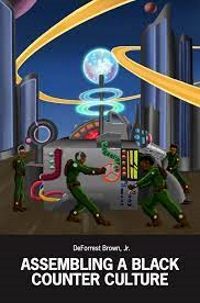 Brown, DeForrest. 2022. Assembling a Black Counter Culture. Brooklyn, N. Y: Primary Information. [ML3479 .B78 2022Y]
Brown traces the genealogy and current developments in techno, locating its origins in the 1980s in the historically emblematic city of Detroit and the broader landscape of Black musical forms. Reaching back from the transatlantic slave trade to Emancipation, the Industrial Revolution, and the Great Migration from the rural South to the industrialized North, Brown details an extended history of techno rooted in the transformation of urban centers and the new forms of industrial capitalism that gave rise to the African American working class. Following the groundbreaking work of key early players like The Belleville Three, the multimedia output of Underground Resistance and the mythscience of Drexciya, Brown illuminates the networks of collaboration, production, and circulation of techno from Detroit to other cities around the world.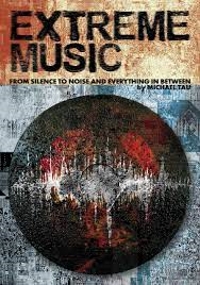 Tau, Michael. 2022. Extreme Music : from Silence to Noise and Everything in Between. Port Townsend WA: Feral House. [ML3838 .T38 2022Y]
Michael Tau had spent years obsessed by the extremes of musical expression. Extreme Music: Silence to Noise and Everything In Between is the culmination of decades of research into the sounds (and silences) that comprise the outer limits and conceptual expressions that stretch the definition of music. Tau defines and categorizes these recorded sounds into sections that allow fans and newcomers to explore the fascinating world of musicians who defy convention. He explores a wide range of extremes including volume, speed, and vulgarity to packaging, recording methods, unplayable media, outdated technologies, and digital pioneers. He asks and answers the questions: Are all sounds music? Is silence music? Is a plate of rotting food once cataloged, packaged and sold by a distributor qualify as music?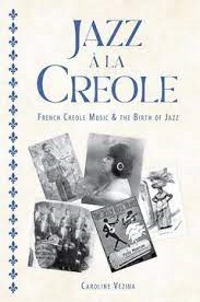 Vézina, Caroline. 2022. Jazz à La Creole : French Creole Music and the Birth of Jazz. Jackson: University Press of Mississippi. [ML3838.T38 2022Y]
During the formative years of jazz (1890-1917), the Creoles of Color-as they were then called-played a significant role in the development of jazz as teachers, bandleaders, instrumentalists, singers, and composers. Indeed, music penetrated all aspects of the life of this tight-knit community, proud of its French heritage and language. They played and/or sang classical, military, and dance music as well as popular songs and cantiques that incorporated African, European, and Caribbean elements decades before early jazz appeared. In Jazz à la Creole: French Creole Music and the Birth of Jazz, the author describes the music played by the Afro-Creole community since the arrival of enslaved Africans in La Louisiane, then a French colony, at the beginning of the eighteenth century, emphasizing the many cultural exchanges that led to the development of jazz. Caroline Vézina has compiled and analyzed a broad scope of primary sources found in diverse locations from New Orleans to Quebec City, Washington, DC, New York City, and Chicago. Two previously unpublished interviews add valuable insider knowledge about the music on French plantations and the danses Créoles held in Congo Square after the Civil War. Musical and textual analyses of cantiques provide new information about the process of their appropriation by the Creole Catholics as the French counterpart of the Negro spirituals. Finally, a closer look at their musical practices indicates that the Creoles sang and improvised music and/or lyrics of Creole songs, and that some were part of their professional repertoire. As such, they belong to the Black American and the Franco-American folk music traditions that reflect the rich cultural heritage of Louisiana.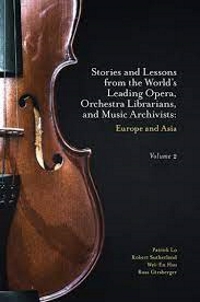 Lo, Patrick, Robert Sutherland, Wei-En Hsu, and Russ Girsberger. 2022. Stories and Lessons from the World's Leading Opera, Orchestra Librarians, and Music Archivists. First edition. Bingley, UK: Emerald Publishing. [ML111 .L67 2022Y]
Volume 2 of the two part collection Stories and Lessons from the World's Leading Opera, Orchestra Librarians, and Music Archivists, explores the current trends and practices in the field of music performance librarianship. Featuring interviews and conversations from over twenty orchestra, opera, and ballet librarians and archivists working for some of the world's leading performing arts and educational institutions from Europe and Asia, this book is a helpful resource to librarians, and archivists who need to manage artifacts in a variety of situations in the world of performing arts.
For music and library science professors, this serves as a useful teaching tool or reference material by allowing students to gain a glimpse into the profession of music performance librarianship. Finally, this book functions as a unique and important reference tool for all students who are considering a career in music performance librarianship or a profession in archives in the world of performing arts.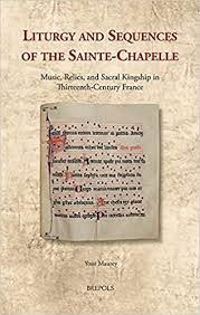 Maurey, Yossi. 2021. Liturgy and sequences of the Sainte-Chapelle : music, relics, and sacral kingship in thirteenth-century France. Turnhout, Belgium: Brepols. [ML3027.8 M387 2021]
How music and liturgy naturalized the notion of sacral kingship at the Sainte-Chapelle in 13th-century Paris. The book revolves around some of the most important relics of Christendom - chief among them the Crown of Thorns - and the ways in which they became, effectively, personal objects of devotion, notwithstanding their ostensibly universal appeal. It was France that laid claim to the Passion and other relics in the middle of the thirteenth century in a campaign that involved the construction of a new magnificent chapel - the Sainte-Chapelle - designed specifically to display the relics, and the composition of new liturgies to celebrate and focus attention on them. As inert objects, relics could not accomplish much without being 'activated' one way or the other, whether in prose, poetry, paintings, statues, or in music. It is these modes of activation that endowed the substance of relics with identity and meaning that made them so powerful and effective. The liturgies studied in this book were some of the most critical mechanisms of activation; they enabled the power of the Sainte-Chapelle relics, articulated the nature of that power, and proclaimed it far and wide. Nowhere is this more evident than in the sequences memorializing these relics, which were chiefly cultivated and championed at the Sainte-Chapelle. This book examines these sequences, and the ways in which they give prominence to the underlying agenda of the French monarchy by promoting and naturalizing the notion of sacral kingship, rooted in biblical kingship.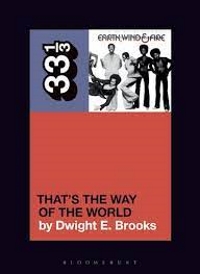 Brooks, Dwight E. (Dwight Ernest). 2023. That's the Way of the World. New York: Bloomsbury Academic. [ML421 .E185 B76 2023X]
The first non-fiction book about Riperton and Stepney that uses rare archival ephemera, the multiple re-issues of the album, interviews, cultural history, and personal narrative to tell the story of one of the most monumental musical works of the 20th century.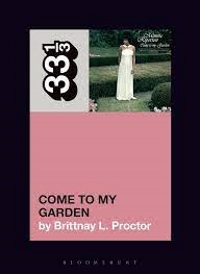 Proctor, Brittnay L. 2023. Come to My Garden. New York, NY: Bloomsbury Academic, Bloomsbury Publishing Inc.
[ML420 .R583 P76 2023X]
The first non-fiction book about Riperton and Stepney that uses rare archival ephemera, the multiple re-issues of the album, interviews, cultural history, and personal narrative to tell the story of one of the most monumental musical works of the 20th century.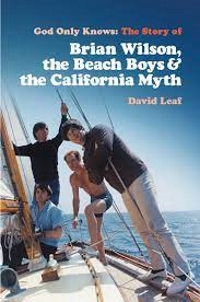 Leaf, David. 2022. God Only Knows : the Story of Brian Wilson, the Beach Boys and the California Myth. [Revised and updated edition]. London: Omnibus Press. [ML421 .B38 L4 2022Y]
Originally published in 1978 as The Beach Boys and the California Myth, this groundbreaking study was both the first full-length book on the band and the first to recognize Brian Wilson as one of the most significant and influential artists of the 20th century. An intimate look at Brian's rollercoaster of a life and career, it's told through the eyes of those who were there during Wilson's most legendary productions including Pet Sounds and Good Vibrations. Revised and updated, God Only Knows covers the decades since the 1985 edition, including Brian's first acclaimed solo album, his startling return to live performing, the landmark Pet Sounds tour, the "All-Star Tribute to Brian Wilson" (which Leaf wrote and produced) and the triumphant and miraculous Brian Wilson Presents SMiLE world premiere in London.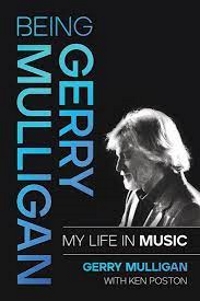 Mulligan, Gerry, and Ken Poston. 2023. Being Gerry Mulligan : My Life in Music. Essex, Connecticut: Backbeat Books. [ML419 .M79 A3 2022X]
Being Gerry Mulligan: My Life in Music is an intimate chronicle of Gerry Mulligan's life and career, told in his own words. This personal narrative reveals great insight into the musician's complex personality. He speaks freely about the important milestones in both his personal and professional life, bringing a new understanding to the man behind the music.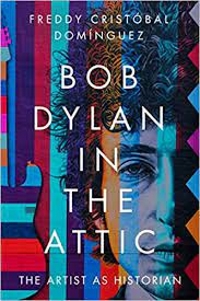 Domínguez, Freddy Cristóbal. 2022. Bob Dylan in the Attic : the Artist as Historian. Amherst: University of Massachusetts Press. [ML420 .D98 D65 2022X]
Bob Dylan is an iconic American artist, whose music and performances have long reflected different musical genres and time periods. His songs tell tales of the Civil War, harken back to 1930s labor struggles, and address racial violence at the height of the civil rights movement, helping listeners to think about history, and history making, in new ways. While Dylan was warned by his early mentor, Dave Van Ronk, that, "You're just going to be a history book writer if you do those things. An anachronism," the musician has continued to traffic in history and engage with a range of source material-ancient and modern-over the course of his career. In this beautifully crafted book, Freddy Cristóbal Domínguez makes a provocative case for Dylan as a historian, offering a deep consideration of the musician's historical influences and practices. Utilizing interviews, speeches, and the close analysis of lyrics and live performances, Bob Dylan in the Attic is the first book to consider Dylan's work from the point of view of historiography.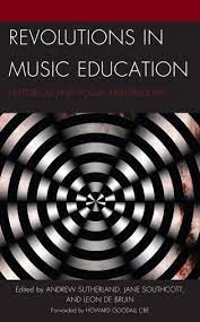 Sutherland, Andrew, Jane Southcott, and Leon R. De Bruin. 2022. Revolutions in Music Education : Historical and Social Explorations. Edited by Andrew Sutherland, Jane Southcott, and Leon R. De Bruin. Lanham: Lexington Books. [MT1 .R513 2022X]
This volume explores music education locally and globally, and critically investigates where music education has come from, where it is, and where it may be going in the future, as well as what this means to us in the twenty-first century.
Lewis, Judy, Andrea Maas, and Randall Everett Allsup. 2022. Music Education on the Verge : Stories of Pandemic Teaching and Transformative Change. Edited by Judy Lewis and Andrea Maas. Lanham: Lexington Books. [MT1 .M982417 2022X]
Music Education on the Verge is a collection of narratives by music teacher-educators describing how they responded to the disruption of the COVID-19 pandemic. Each chapter offers examples of innovative music pedagogy that can be adapted and applied by music educators and music teacher educators with their students.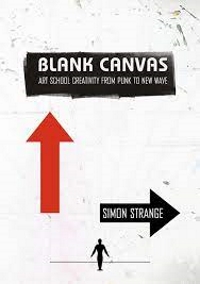 Strange, Simon. 2022. Blank Canvas : Art School Creativity from Punk to New Wave. Bristol: Intellect Books. [N6768.5 .P75 S73 2022Y]
Blank Canvas is a four-point theory of twentieth century UK Art School creativity, highlighting the philosophies and practices that have influenced the development of punk, post punk, and new wave musicians. A framework for creativity emerges for artists and musicians, aiming to define the future. 
Descriptions for each item provided by the publisher and/or from the catalogue description.
Keep reading for the complete list of new CDs, scores, books, and eBooks.
CDs
Scores
Books
eBooks