Check out the new books, scores, and recordings added to our shelves since the last "Recent Acquisitions" blog post on April 10. View our weekly highlights in the New Arrivals display at the library or jump to the complete list of new scores, books, eBooks, and CDs.
Weekly highlights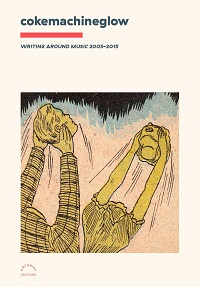 Cokemachineglow : Writing Around Music 2005-2015. 2022. Brooklyn, NY: Archway Editions. [ML3880 .C65 2022Y]
Irreverent, cultishly adored, and dearly missed, the music writer at cokemachineglow produced some of the greatest, weirdest, funniest, sharpest criticism of the 21st century, and have gone on to write for major publications. In that sweet spot online before streaming and social media, people discovered music on blogs and webzines. A few have gone corporate, and nearly all the rest have disappeared. None are more missed than cokemachineglow--founded by a Canadian music writer in 2002, it grew to encompass a motley crew of brilliant, idiosyncratic writers and draw an intense readership of music fans. These critics have now published books and written for outlets like The New York Times, New York Magazine, The Guardian, Village Voice, Film Comment, Pitchfork, Esquire and GQ, among many other accomplishments, but there's never been--and never will be--another masthead so beloved and anarchic, writing that isn't just describing music but creating a culture, a narrative, a way of speaking that is hugely influential in how we hear, talk and tweet online. Featuring a brand new introductory essay by editor Clayton Purdom.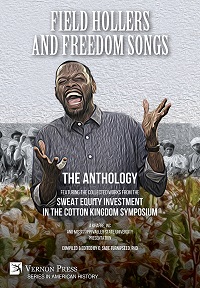 Turnipseed, C. Sade. 2022. Field Hollers and Freedom Songs : the  Anthology : Featuring  the Collected Works from the Sweat Equity Investment in the Cotton Kingdom Symposium. Wilmington, Delaware: Vernon Press. [ML3556 .S94 2016Y]
Taking place annually in "the most southern place on earth," aka, the "Cotton Kingdom," the Sweat Equity Investment in the Cotton Kingdom Symposium offers a platform to honor, celebrate, and recognize the legacy of the African Americans who labored in the cotton fields of the Mississippi Delta. The symposium intends to trigger discussions and provide a space where the histories and contributions of those Americans can be heard and learned from. Born in the antebellum south, the "soul of America" came to be through the tearful occupation of planting, chopping, picking and ginning cotton, where it was then brined within a system of enslavement, sharecropping and international trade that in so many ways provided America its "greatness." Carefully compiled from works presented at the symposia, this anthology looks to expose the tortured "cotton-pickin' spirit" embedded in America's soul. A spirit that is rendered in song, chants, spoken word and field hollers, and revealed in this volume through the selected articles, lyric poetry, proverbs, speeches, slave narratives and workshop proposals. The rich and varied content of this book reflects the uniqueness of not only the Mississippi Delta but also the histories of those who lived and worked there.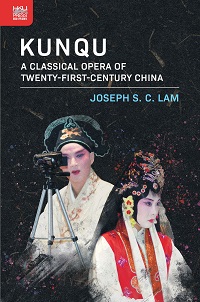 Lam, Joseph Sui Ching. 2022. Kunqu : a Classical Opera of Twenty-First-Century China. Hong Kong: Hong Kong University Press. [ML1751 .C5 L36 2022Y]
In Kunqu: A Classical Opera of Twenty-First-Century China, Joseph S. C. Lam offers a holistic and interdisciplinary view of Kunqu, a 600-year-old genre of Chinese opera that has been fashionably performed inside and outside of China. The first comprehensive and scholarly book on Kunqu written in English, this book explains how and why the genre charms and signifies Chinese culture, history, and personhood. Approaching the genre from several perspectives, ranging from those of performers and producers to those of casual audiences, dedicated connoisseurs, and scholarly critics, Lam also employs a judicious blend of Chinese and international theories and methods. Herein, he establishes the significance of Kunqu not only in the sphere of Chinese music but among the cultural heritage and performing arts at a global level as well.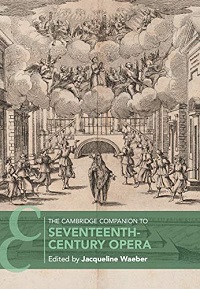 Waeber, Jacqueline. 2023. The Cambridge Companion to Seventeenth-Century Opera. Cambridge: Cambridge University Press. [ML1702 .C36 2023Y]
The Cambridge Companion to Seventeenth-Century Opera is a much-needed introduction to one of the most defining areas of Western music history - the birth of opera and its developments during the first century of its existence. From opera's Italian foundations to its growth through Europe and the Americas, the volume charts the changing landscape - on stage and beyond - which shaped the way opera was produced and received. With a range from opera's sixteenth-century antecedents to the threshold of the eighteenth century, this path breaking book is broad enough to function as a comprehensive introduction, yet sufficiently detailed to offer valuable insights into most of early opera's many facets; it guides the reader towards authoritative written and musical sources appropriate for further study. It will be of interest to a wide audience, including undergraduate and graduate students in universities and equivalent institutions, and amateur and professional musicians.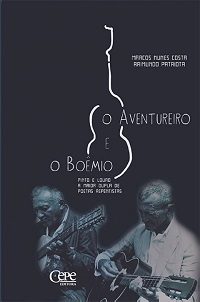 Costa, Marcos Roberto Nunes, and Raimundo António Marinho Patriota. 2021. O aventureiro e o boêmio : Pinto e Louro a maior dupla de poetas repentistas. Recife, PE: CEPE. [ ML232.5 C67 2021]
Este livro mostra um pouco do fantástico mundo da cantoria de viola, ao homenagear dois grandes cantadores e repentistas, Pinto do Monteiro e Louro do Pajeú, reportando-se às suas memoráveis pelejas, caracterizadas por trocadilhos geniais. Ambos são "gigantes" da poesia popular nordestina - Louro, intelectual, erudito, grande conhecedor do universo cultural da região; Pinto, simplório e aventureiro, mas capaz de uma sabedoria e sagacidade que se constituem um enigma quase indecifrável. Os dois se enfrentaram em desafios de canto e viola por mais de 50 anos.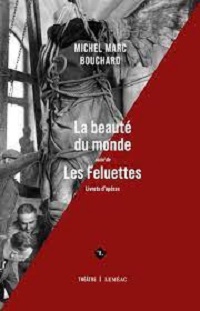 Bouchard, Michel Marc, Michel Marc Bouchard, and Michel Marc Bouchard. 2022. La beauté du monde ; suivi de Les Feluettes : livrets d'opéra. Montréal (Québec): Leméac Éditeur. [ML49 .B43 2022Y]
Réunissant La beauté du monde, livret original commandé par l'Opéra de Montréal, et Les Feluettes, livret adapté de la pièce éponyme et produit en 2016, ce recueil donne à lire une nouvelle facette des talents lyrique et dramatique de Michel Marc Bouchard.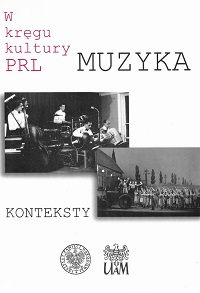 Bittner, Karolina, and Dorota Skotarczak. 2017. Muzyka : rodzaje i style. Wydanie I. Poznań: Oddział Instytutu Pamięci Narodowej--Komisji Ścigania Zbrodni przeciwko Narodowi Polskiemu w Poznaniu. [ML297.5 .M894 2017]
Oddajemy do rąk Państwa drugi już tom cyklu wydawniczego W kręgu kultury PRL. Jego temat to muzyka. Zanim do tego tematu wprowadzi profesor Maciej Gołąb, trzeba poczynić kilka uwag. Nietrudno się domyślić, że w tej części cyklu będzie o tym, co i jak grano, śpiewano, tańczono w tym specyficznym okresie historii Polski. Rzecz jasna interesuje nas szczególnie to, w jaki sposób te czasy odciskały się na muzyce. Zdajemy sobie sprawę, że nie da się tego jednoznacznie określić. Rządzący Polską w latach 1944–1989 komuniści raz stawiali przed muzyką bardzo konkretne wymagania, ale innym razem pozostawiali ją właściwie w spokoju. Były lata, w których izolowano ją od jakichkolwiek wpływów zachodnich, lecz były również takie, w których mniej czy bardziej je dopuszczano. Z tych choćby względów temat ten nie daje się łatwo ująć i wymaga szeregu odmiennych podejść. (…) Hasło: muzyka w PRL stało się podnietą do różnego rodzaju refleksji, wynikających, ogólnie rzecz biorąc, z ważności tej dziedziny kultury również w okresie PRL. Dlatego oprócz muzykologów zechcieli się o niej wypowiedzieć historycy, filolodzy, kulturoznawcy, etnolodzy, teoretycy i praktycy. (…) Tenże tom ma więc podtytuł Konteksty. Konteksty owe zwykle mają charakter polityczny, ale też społeczny i kulturowy bądź inny. Starałyśmy się tu pomieścić prace, które nie odnoszą się bezpośrednio do utworów muzycznych, a do wszystkiego, co dotyczyło dopuszczenia do ich publicznego wykonywania, wywieranych na twórców i wykonawców wpływów, warunków uprawiania muzyki, organizacji życia muzycznego oraz innych podobnych spraw.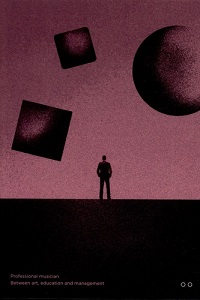 Sternal, Małgorzata. 2017. Muzyk zawodowy : między sztuką, edukacją i zarządzaniem = Professional musician: between art, education and management. Kraków: Akademia Muzyczna w Krakowie. [ML3795 .M8985 2017 v.2]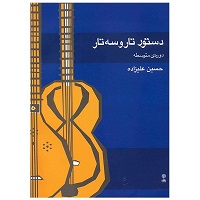 Alizadeh, Hossain, Muḥammad Iftikhārī, Leila Hakim Elahi, and Fariborz ʻAzīzī. 2011. Dastūr-i tār va sihʻtār : dawrah-yi mutavassiṭah. Tihrān: Mū'assasah-i Farhangī, Hunarī-i Māhūr. [ MT654.S43 A44 2011]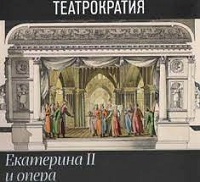 Etoeva, I. G., and A. S. Korndorf. 2022. Teatrokratii︠a︡ : Ekaterina II i opera. Moskva: Gosudarstvennyĭ muzeĭ-zapovednik "T︠S︡arit︠s︡yno." [ML1737.3 .T438 2022]
Книга, выпущенная по следам выставочного проекта, посвящена российской придворной музыкальной и художественной культуре второй половины XVIII века и представляет результаты многолетних разносторонних исследований оперного театра при дворе Екатерины II. Под одной обложкой собраны более 350 уникальных художественных и исторических памятников, существенная часть которых никогда ранее не публиковалась, а также статьи ведущих современных исследователей - музыковедов, историков театра и искусства, литературоведов и специалистов по архитектуре.
Descriptions for each item provided by the publisher and/or from the catalogue description.
Keep reading for the complete list of new scores, books, and eBooks, CDs, and Newly-catalogued LPs.
Scores
Books
eBooks
CDs