Check out the new books, scores, and recordings added to our shelves since the last "Recent Acquisitions" blog post on May 15. View our weekly highlights in the New Arrivals display at the library or jump to the complete list of new scores, books, eBooks, and CDs.
Weekly highlights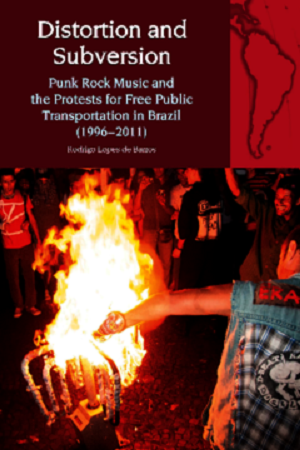 Barros, Rodrigo Lopes de. 2022. Distortion and Subversion : Punk Rock Music and the Protests for Free Public Transportation in Brazil (1996-2011). Liverpool: Liverpool University Press. [ML3534.6 .B6 L864 2022Y]
At the turn of the 21st century, the Brazilian punk and hardcore music scene joined forces with political militants to foster a new social movement that demanded the universal right to free public transportation. These groups collaborated in numerous venues and media: music shows, protests, festivals, conferences, radio stations, posters, albums, slogans, and digital and printed publications. Throughout this time, the single demand for free public transportation reconceptualized notions of urban space in Brazil and led masses of people across the country to protest. This book shows how the anti-capitalist, anti-bourgeoisie stance present in the discourse of a number of Brazilian bands that performed from the late 1990s to the beginning of the 21st century in the underground music scenes of Florianopolis and Sao Paulo encountered a reverberation in the rhetoric emanating from the Campaign for the Free Fare, subsequently known as the Free Fare Movement (Movimento Passe Livre, or MPL). This allowed the engaged bands and the movement for free public transportation to contribute to each other's development. The book also includes reflections on the Bus Revolt that occurred in the northeastern city of Salvador, unveiling traces of the punk and anarcho-punk movements, and the Revolution Carnivals that occurred in the city of Belo Horizonte, an event that mixed lectures, vegetarianism, protests, soccer, and punk rock music. An Open Access edition of this book will be available on the Liverpool University Press website and the OAPEN library.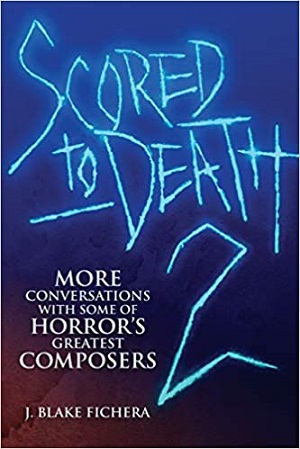 Fichera, J. Blake. 2020. Scored to Death 2 : More Conversations with Some of Horror's Greatest Composers Interview by J. Blake Fichera. Los Angeles: Silman-James Press. [ML2075 .S45 2020Y]
Following in the spirit and style of Scored to Death (2016), his popular first book of interviews with horror music greats, J. Blake Fichera's Scored to Death 2 collects 16 brand-new, info-packed, terrifyingly entertaining interviews with renowned composers who have provided the music for some of horror's most revered films, film franchises, and TV shows, including Get Out, Us, Martin, Re-Animator, The Walking Dead, Puppet Master, Saw, Creepshow, Day of the Dead, A Nightmare on Elm Street 4: The Dream Master, Evil Dead, Army of Darkness, Dark Shadows, Burnt Offerings, The Terminator, The Serpent and the Rainbow, Ring, Killer Klowns from Outer Space, Audition, Ghoulies, Happy Death Day, It Follows, Gretel & Hansel, and many more!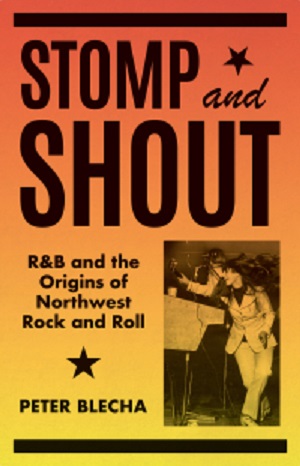 Blecha, Peter. 2023. Stomp and Shout : R&B and the Origins of Northwest Rock and Roll. Seattle: University of Washington Press. [ML3534.3 .B543 2023X]
In this book, Peter Blecha tells the story of the Pacific Northwest music scene from the 1940s to the 1960s, an underappreciated golden era of music that deserves its respectful due. Drawing on extensive primary research, including his own interviews with many of the key players, Blecha weaves his own narrative voice and incisive analysis with the firsthand (and highly entertaining) stories of those who lived through the blossoming of this singular musical scene, and readers to experience the scene's evolution through the eyes and ears of those who lived through it.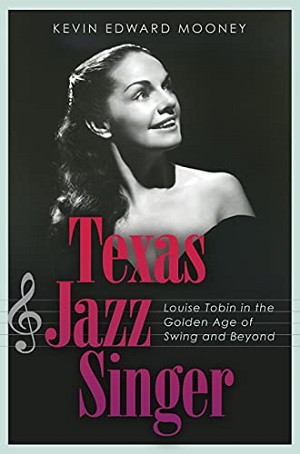 Mooney, Kevin Edward. 2021. Texas Jazz Singer : Louise Tobin in the Golden Age of Swing and Beyond. College Station: Texas A&M University Press. [ML420 .T624 M66 2021X]
At 101 years of age, Louise Tobin is one of the last surviving musicians of the Swing Era in American music. She performed with such notables as Benny Goodman, Harry James (who was her first husband), Louis Armstrong, Johnny Mercer, Lionel Hampton, the Glenn Miller Orchestra, and Fletcher Henderson. In this absorbing biography, historian Kevin Mooney offers readers a view of a remarkable life in music, told from the vantage point of the woman who lived it. Born in Aubrey, Texas, in 1918, Mary Louise Tobin says of herself, "I fell out of my cradle singing. I never did proper things; I just sang." She was singing in her Denton County church by age seven, and before she was ten, her voice graced the radio advertisements for Metzger's Milk, airing on WDAG in the Texas Panhandle. By age sixteen, she was singing professionally at the Palace Theatre in Dallas. Based on extensive oral history interviews and archival research, "Texas Jazz Singer: Louise Tobin in the Golden Age of Swing and Beyond" recaptures both the glamour and the challenges of life on the road and onstage during the golden age of swing and beyond. With a trajectory that took her from Denton, Texas, to New York, to Hollywood and back again, Louise Tobin's story traces the major outlines of American music during the twentieth century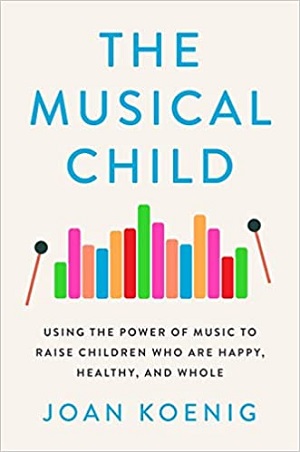 Koenig, Joan. 2021. The Musical Child : Using the Power of Music to Raise Children Who Are Happy, Healthy, and Whole. Boston: Houghton Mifflin Harcourt. [ML83 .K64 2021X]
A pioneering music educator reveals how music can supercharge early childhood development--and how parents and educators can harness its power. Since opening her famed Parisian conservatory over three decades ago, Joan Koenig has led a global movement to improve children's lives and minds with the transformative power of music. With a curriculum and philosophy drawn from cutting-edge science, L'Ecole Koenig has educated and empowered even its youngest students, from baby Max, whose coordination and communication grow as he wiggles and coos along to targeted songs and dance, to five-year-old Constance, who nourishes her empathy, creativity, and memory while practicing music from other cultures. In The Musical Child, Koenig shares stories from her classrooms, along with tips about how to use the latest research during the critical years when children are most sensitive to musical exposure--and most receptive to its benefits. The Musical Child reveals the multiple ways music can help children thrive--and how, in the twenty-first century, its practice is more vital than ever.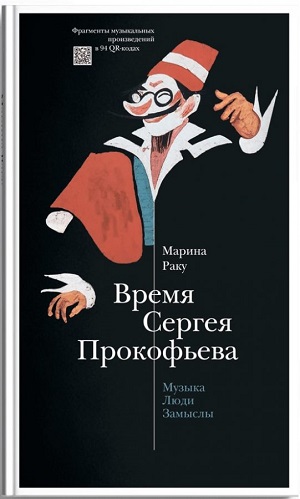 Raku, Marina. 2022. Vremi︠a︡ Sergei︠a︡ Prokofʹeva : muzyka, li︠u︡di, zamysly, dramaticheskiĭ teatr. Moskva: Slovo. [ML410 .P96 .R25 2022]
Эта книга рассказывает о Сергее Прокофьеве и его музыке, о тех идеях и художественных задачах, на пересечении которых сформировалось его уникальное искусство, о культуре эпохи в целом и о времени, одним из самых точных выразителей которого он является. Всеволод Мейерхольд, Александр Таиров, Ида Рубинштейн, Лев Бакст, Владимир Маяковский и многие другие современники и друзья композитора также стали героями новой книги Марины Раку.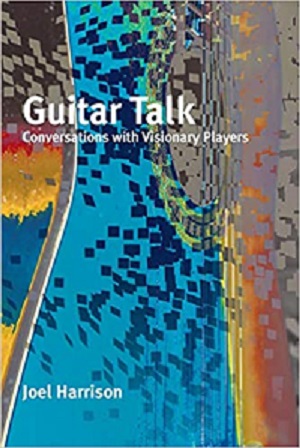 Harrison, Joel. 2021. Guitar Talk : Conversations with Visionary Players. Newark: Terra Nova Press. [ML398 .H37 2021Y]
Guitar Talk offers interviews with many of the most creative guitarists of our time. This new book presents these conversations, between Joel Harrison and Nels Cline, Pat Metheny, Fred Frith, Bill Frisell, Julian Lage, Elliott Sharp, Michael Gregory Jackson, Ben Monder, Anthony Pirog, Henry Kaiser, Mike and Leni Stern, Vernon Reid, Mary Halvorson, Nguẙn Le, Rez Abbasi, Ava Mendoza, Liberty Ellman, Brandon Ross, Wayne Krantz, Dave Fiuczynski, Wolfgang Muthspiel, Miles Okazaki, Sheryl Bailey, Rafiq Bhatia, and Ralph Towner--twenty-seven great guitarists in all. An enormous range of approaches and sounds exist in the modern guitar. The instrument can howl, scrape, scratch, scream, sing, pluck, and soothe. What stands out in this book is not so much the instrument itself, rather the wonderful and idiosyncratic personalities of these bold souls, their sometimes wild, often zigzagging, and ultimately profound journeys toward beauty, meaning, and excellence in their work. We find out that jazz icon Bill Frisell won a high school band contest playing R&B tunes, beating out future members of Earth Wind and Fire. We learn which of Nels Cline's compositions he wishes to have played at his funeral. Michael Gregory Jackson recounts painful episodes of racism as he stretched between the chasm of avant jazz, rock, and blues in the 1980s. Many more revelations, amusements, and philosophies abound.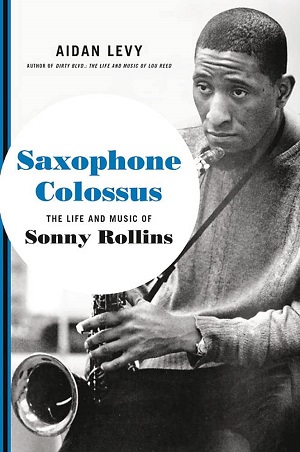 Levy, Aidan. 2022. Saxophone Colossus : the Life and Music of Sonny Rollins. New York, NY: Hachette Books. [ML419 .R64 L48 2022Y]
Sonny Rollins has long been considered an enigma. Known as the "Saxophone Colossus," he is widely acknowledged as one of the greatest jazz improvisers of all time, winning Grammys, the Austrian Cross of Honor, Sweden's Polar Music Prize and a National Medal of Arts. A bridge from bebop to the avant-garde, he is a lasting link to the golden age of jazz, pictured in the iconic "Great Day in Harlem" portrait. His seven-decade career has been well documented, but the backstage life of the man once called "the only jazz recluse" has gone largely untold--until now.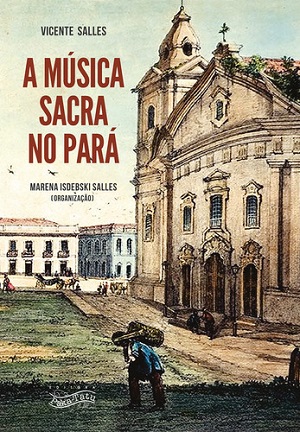 Salles, Vicente, and Marena Isdebski Salles. 2021. A música sacra no Pará. Belém: Editora Paka-Tatu. [ML232.7 .P37 S25 2021]
A Música Sacra no Pará é um trabalho realizado por Vicente Salles cuja versão "final" data de 1958, no Rio de Janeiro. Encontrei esse material em seu acervo pessoal, numa pasta de papelão, constando de 64 páginas datilografadas, com acréscimo de alguns fragmentos manuscritos entre os espaços do texto, em que Vicente dá novas informações encontradas em suas pesquisas posteriores.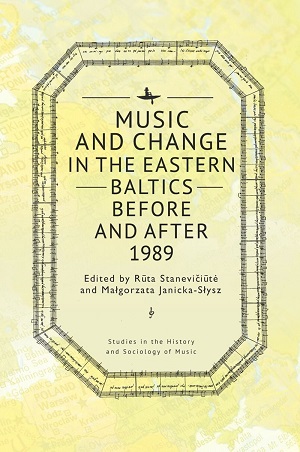 Stanevičiūtė, Rūta and Małgorzata Janicka-Słysz. 2022. Music and Change in the Eastern Baltics before and after 1989. Boston: Academic Studies Press. [ML3917 .B37 M87 2022X]
This volume provides a transnational study of the impact of musical cultures in the Eastern Baltics--Lithuania, Latvia, Poland, and Russia--at the end of the Cold War and in the early post-Communist period. Throughout the book, the contributors explore and conceptualize transnational musical collaboration and the diffusion of information, people, and ideas focusing on musical activity which shaped the moral and artistic outlook of several generations. The volume sheds light on the transformative power of politically and socially engaged music and offers a deeper understanding of the artistic potential of societies and its impact on social and political change.
Descriptions for each item provided by the publisher and/or from the catalogue description.
Keep reading for the complete list of new scores, books, and eBooks, and CDs.
Scores
Books
eBooks
CDs