Last week, the Music Library initiated trial access for the Répertoire International de Littérature Musicale's (RILM) Music Encyclopedias database. This platform provides access to a diverse range of encyclopedic works dating from 1775 to present. Its content spans various fields and subject areas of historical musicology, ethnomusicology and theory, with focus on topics ranging from popular music, opera, instruments, blues and gospel, to recorded music and women composers.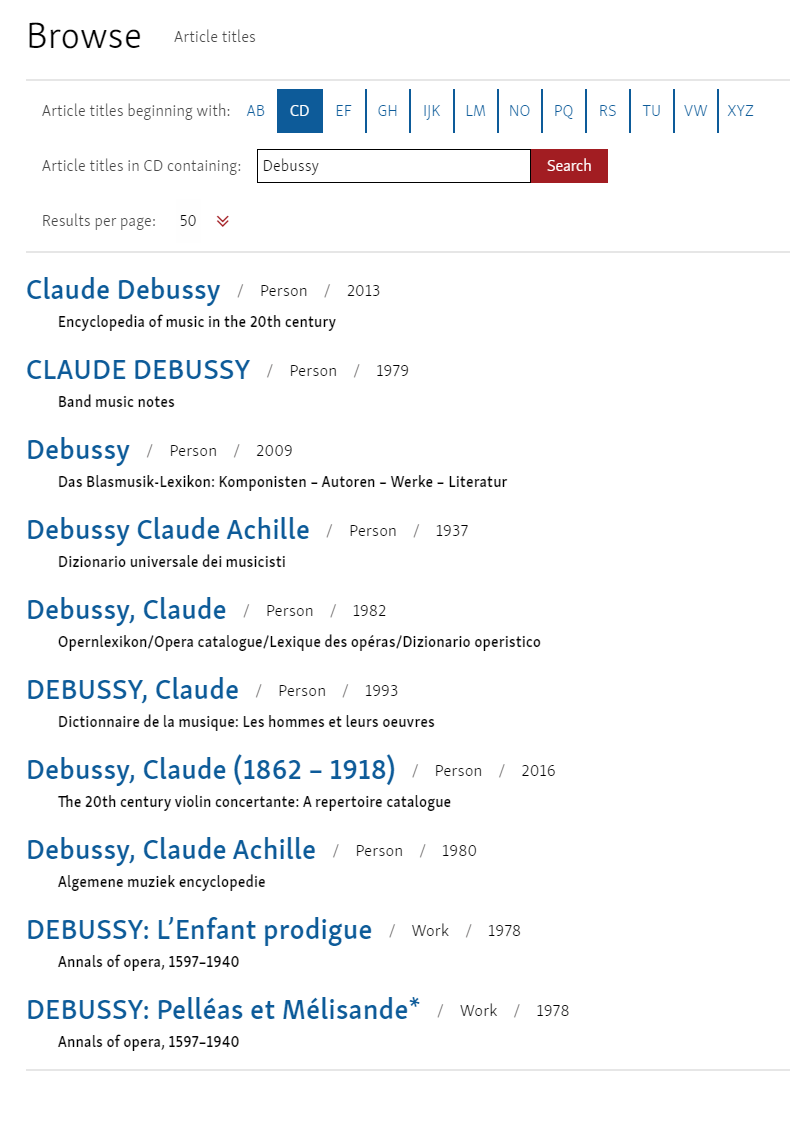 The wide breadth of publication dates makes RILM Music Encyclopedias an excellent resource for those seeking encyclopedic or bibliographical information on a work or composer, particularly if they are interested in entries published in specific time periods. For instance, if I wanted to research encyclopedic entries for Claude Debussy, I can browse by entries that contain 'Debussy' within the title and find entries from various entries from numerous encyclopedias published as early as 1937 to as recently as 2016 (see example above).
The trial for RILM Encyclopedias runs through May 30, 2020. I recommend taking some time to explore the resource, and please send any feedback or questions you may have about the resource to trevor.deck@utoronto.ca.