Ukraine and Canada have a long history together that has impacted the Canadian art music scene. Today we are going to take a look at some of that history.
Want to learn/listen more? Check out the Ukrainian Art Song Project, founded by Pavlo Hunka, with contributions from several faculty, former faculty, and alumni of the University of Toronto Faculty of Music (Monica Whicher, Nathalie Paulin, Russell Braun, Carolyn Maule, Mia Bach, Roman Borys, Michael Colvin, Colin Ainsworth, Krisztina Szabo and others). The website features various composers (Mykola Lysenko, Kyrylo Stetsenko, Yakiv Stepovyi, Stefania Turkewich, Vasyl Barvinksy, Stanyslav Liudkevych, Denys Sichynsky), and has various recordings and PDF scores available for free and for purchase. A new learning tool developed by Pavlo Hunka links to 34 Ukrainian art songs and provides a recording, PDF score, poetic translation, literal translation, pronounciation chart, and audio songtext mp3 for each. Thanks to Prof. Monica Whicher for bringing this project to our attention!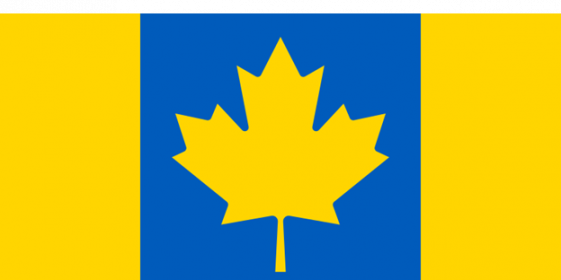 Image: Flag of Ukrainian-Canadians courtesy of SpinnerLaserzthe2nd, Wikimedia Commons
In the late 1800s, large numbers of Ukrainians began to arrive in Canada. Many of these new immigrants settled in the prairies where they maintained Ukrainian folk music tradition almost entirely, in addition to interest in operetta and choral music.

Performance by Newfoundland Ukrainian band The Kubasonics
Following World War Two, 34,000 displaced Ukrainians settled in Canada. This immigration cohort was an incredibly complex socioeconomic group, including war veterans, intellectuals and professionals, rural farmers, and cultural elite. This diversity prompted further musical development, and during the 1960s and 1970s a generation of Ukrainian-Canadians began to emerge with wider musical tastes, continuing the legacy into the present day.
Gary Kulesha, Ukrainian-Canadian Composer

"Two Pieces for Piano" by Gary Kulesha, performed by Andrew James Clark

"Fantasy on a Theme by Beethoven" by Larysa Kuzmenko, performed by the Calgary Philharmonic Orchestra

"TWO CLOUDS" ("Дві Хмароньки")  by Z. Lawryshyn, performed by the Vesnivka Choir in Lviv, Ukraine
The music library has a significant collection of Ukrainian musicking materials, including about 150 resources written in Ukrainian. Explore the collection!
Kateryna : opera u trekh dii͡akh (Catherine: Opera in three acts) by Mykola Arkas 
Ukraïnsʹki narodni pisni : pisennyk (Ukrainian folk songs : songbook) by Tamara Aleksandrovna Dmitrieva
Call number:  M1764 .U387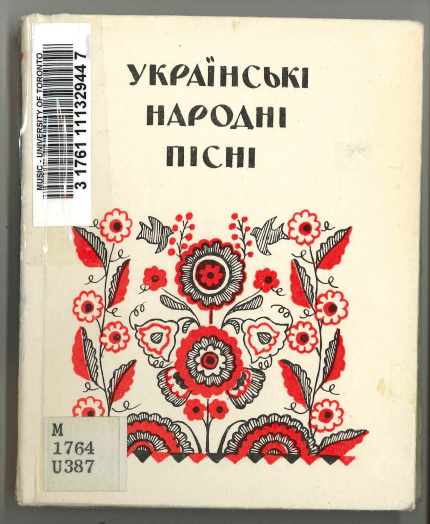 Muzykanty smeiutsia by Anton Ivanovich Mukha
Call number: ML65 .M89 1969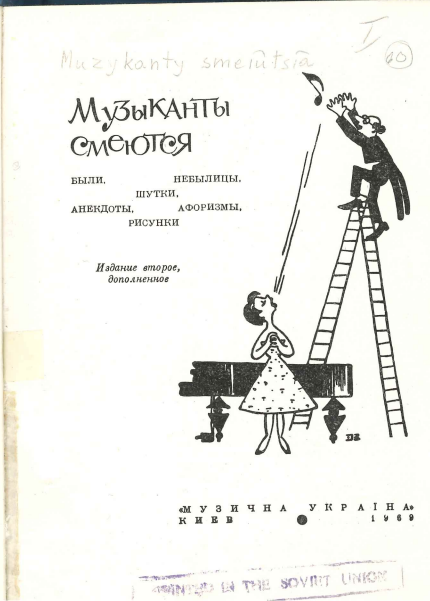 Opernyĭ teatr Radi͡ansʹkoï Ukraïny : istorii͡a i suchasnistʹ by I͡Uriĭ Oleksandrovych Stanishevsʹkyĭ
Call number: ML1741 .S86 1988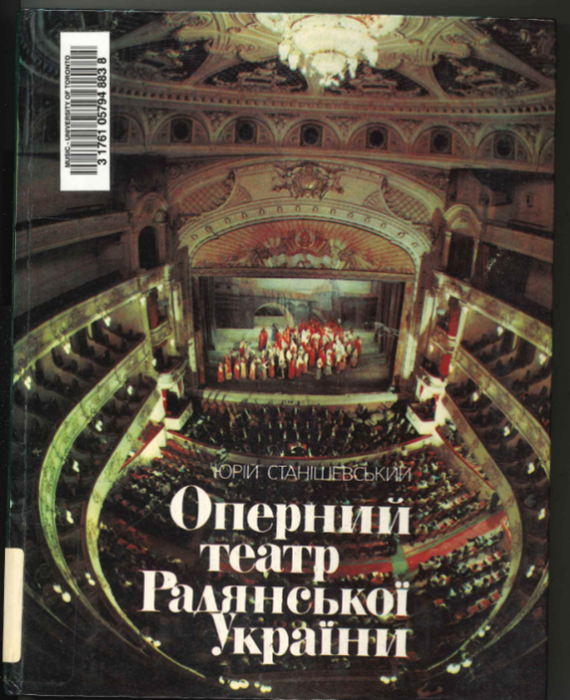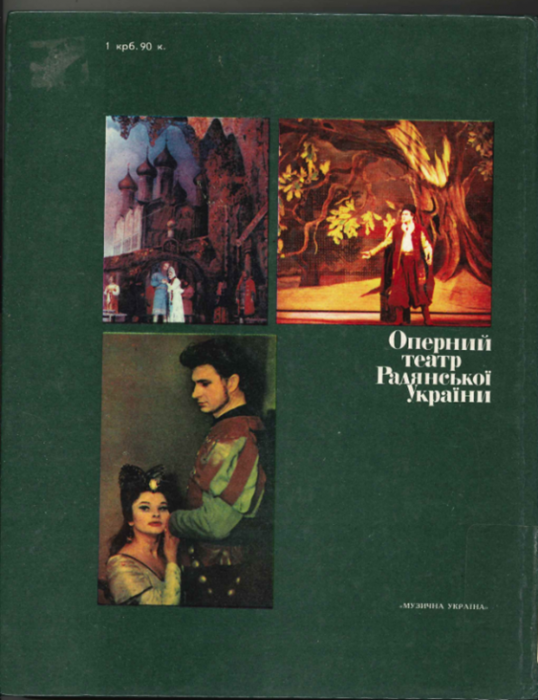 Shkola igry na baiane (School Games on Accordian) by Alekseǐ Evseevich Onegin
Call number: MT680.2 .O54 1969
U svitli rampy (In The Light of the Ramp) by E. I͡Avorsʹkyĭ
Call number: ML1741 .I2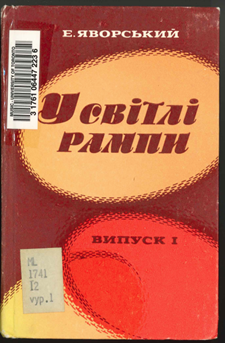 Україна in Rock (Ukraine in Rock) by O. M. Євтушенко
Call number:  ML3534.6 .U6 I38 2011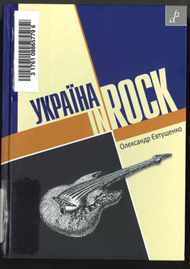 Sources:
Klymasz, Robert. "Ukrainian Music in Canada." The Canadian Encyclopedia. Historica Canada. Article published February 07, 2006; Last Edited January 23, 2014.
Swyripa, Frances A. "Ukrainian Canadians." The Canadian Encyclopedia. Historica Canada. Article published April 04, 2012; Last Edited January 30, 2018.