The Music Library is re-opening on Tuesday, September 7th and we are SO excited to welcome you back to our space! We continue to follow public health guidelines in order to keep staff and students safe and healthy.  As we move through the semester, we will keep you up to date with further changes. 
Reminders: 
FOB Access:  the Edward Johnson Building is locked with FOB access and only those with FOBs may reach the Music Library. No FOB? No problem – you can choose to pick up your library materials at Robarts Library.  
Wear a mask: Masks are mandatory at all times while you're using U of T Libraries. It is University of Toronto policy to wear masks indoors in all common spaces, like libraries. Your mask protects our Library staff and those around you. 
Please read below for details on library hours and services, and consult our FAQ page.  I welcome your feedback and questions.  
Warm regards,
Janneka Guise
Director, Music Library 
jan.guise@utoronto.ca
416.978.6920 
10 Things You Need to Know
Q: When is the music library open?
A: Mon-Thurs 08:30-18:45 | Fri 08:30-17:45 (closed weekends)
Q: Can I study or use a computer in the library?
A: Yes
We have study and computer spaces available, and physical distancing is in effect. Graduate students can book a study carrel too!  Wear your mask while you study and maintain a 2m distance from other visitors.
Q: Can I browse in the stacks to find my own books and scores?
A: Yes
Q: Can I still use e-books in the HathiTrust ETAS collection?
A: No
In order to re-open the stacks for browsing, the University of Toronto Libraries was obligated to cancel its access to the HathiTrust ETAS collection.  You can read more about that obligation.
Q: Can I still use curbside pickup?
A: No, but...
The University of Toronto Libraries has replaced curbside pickup with our new "Request a Hold" service. You can place requests on items that are available in the stacks, then pick them up at the service desk!
Q: Can I use the photocopier and printer?
A: Yes
Copying is available immediately, and printing will be available very soon!
Q: Is the Music Library loaning equipment again?
A: Yes 
We have 3 video cameras available for loan.  Look for the Equipment Loans icon on the Music Library website to book a camera.  Here are 6 fun facts about the cameras: 
Model: Sony Alpha A7III
24.2 MP Exmor R CMOS Sensor
Full Frame Format
10 fps Continuous Shooting
ISO 100-51200 Expandable to 204800
4K (3840 x 2160) at 25p Video Recording 
Q: Can I return my books?
A: Yes
We no longer need to quarantine returned items, so please drop your returns in the return bin or the slot in the service desk and we will reshelve them as soon as possible!  
Q: What are the new loan periods for library materials?
A: This page has a list of loan periods according to borrower type. You can also read about our new automatic renewals. Your library materials will be automatically renewed on their due date unless another patron is waiting for them.
Q: How can I get help using the library?
A: There are MANY ways we can help you!
Whether you need help finding repertoire, finding research for an essay, or finding a place to study, we can help!
Drop In:  Ask for help at the service desk. We can help you face-to-face or set up a virtual meeting according to your comfort zone.
Our People: This page lists all our staff and their contact information. Please reach out, we'll be glad to help!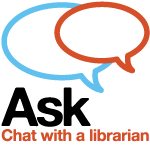 AskChat: This is an instant messaging service staffed by librarians across Ontario. Although they may not be music librarians, they will get you started on the right path.

Book a Research Consultation: Working on a research paper? Trying to find new rep for your lesson? Book a 30 min. appointment with our experienced staff.