The Music Library is re-opening on Friday, January 8th! We continue to follow public health guidelines in order to keep staff and students safe and healthy. As we move through the semester, we will keep you up to date with further changes. Reminder: the Edward Johnson Building is locked with FOB access, only those with FOBs may reach the Music Library. No FOB? No problem – you can choose to pick up your library materials at Robarts Library. Please read below for details on library hours and services, and consult our FAQ page. I welcome your feedback and questions.
Warm regards,
Janneka Guise
Director, Music Library
jan.guise@utoronto.ca
416.978.6920
10 Things You Need to Know
Q: Can I come study or use a computer in the library?
A: Not at this time
We are restricting access to the music library during the Grey Zone lockdown. You may enter the library only to retrieve curbside requests. As public health guidelines permit, we hope to re-open study and computer spaces later in the Winter or Spring 2021. Meanwhile, check here for study and computer spaces at other U of T Libraries.
Q: Do I have to wear a mask to pick up my requests in the Music Library?
A: Yes
It is University of Toronto policy to wear masks indoors in all common spaces, like libraries. Your mask protects our Library staff and those around you.
Q: When is the music library open?
A: Mon-Thurs 1-5pm | Fri 9 am-1pm
We have limited staff on-site, and we hope these hours will give you the opportunity to pick up your curbside requests.
Q: The website looks different! What has changed?
A: On January 7th we are launching our new LibrarySearch platform.
If you need help searching for books/scores/CDs, doing research for your assignments, requesting materials for curbside pick-up, or for any other library-related question, please contact us! We're here to help. Learn more here.
Q: How can I get help using the library?
A: There are MANY ways we can help you!
Whether you need help finding repertoire, finding research for an essay, or figuring out curbside pick-up, we can help!
Our People: This page lists all our staff and their contact information.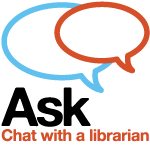 AskChat: This is an instant messaging service staffed by librarians across Ontario. Although they may not be music librarians, they will get you started on the right path.

Virtual Help Desk: This is a Zoom chat room staffed by our Music Library team. Drop in to ask for help or just say hello!
 

Book a Research Consultation: Working on a research paper? Trying to find new rep for your lesson? Book a 30 min. appointment with our experienced staff.
Q: Can I get my own books or scores from the stacks?
A: No, please do not go into the stacks.
There are two reasons the stacks are off-limits to visitors. 1) Any item that is touched by a visitor would have to be quarantined for four days prior to re-shelving. 2) We have a continuing agreement with the HathiTrust Emergency Temporary Access Service, a collection of millions of e-books available to you during the pandemic. In order to honour this agreement, we cannot allow visitors access to any of the materials available in HathiTrust.
Q: Can I borrow the video camera, or any of your other equipment?
A: Not at this time
We are working with partners throughout the Faculty of Music to determine a safe way to loan our equipment. Stay tuned for details.
Q: Can I use the photocopier and printer?
A: You may use the printer, but the photocopier room is off limits due to physical distancing requirements.
Here is a list of other copying, printing, and scanning machines available on campus during COVID-19.
Q: Can I return my books?
A: Yes! Use the book return bin (upstairs by the elevator) or the book return slot (in the service desk)
We quarantine returned items for 4 days prior to re-shelving them and discharging them from your account, based on public health guidelines and University of Toronto policy.
Q: Where are all the library staff?
A: We are safe and well, and mostly working from home.
We have a limited number of staff on-site, working in small teams to minimize their contact with each other. The rest of the staff are working from home. You can contact us for instant help or book an appointment for a longer help session.