Collections overview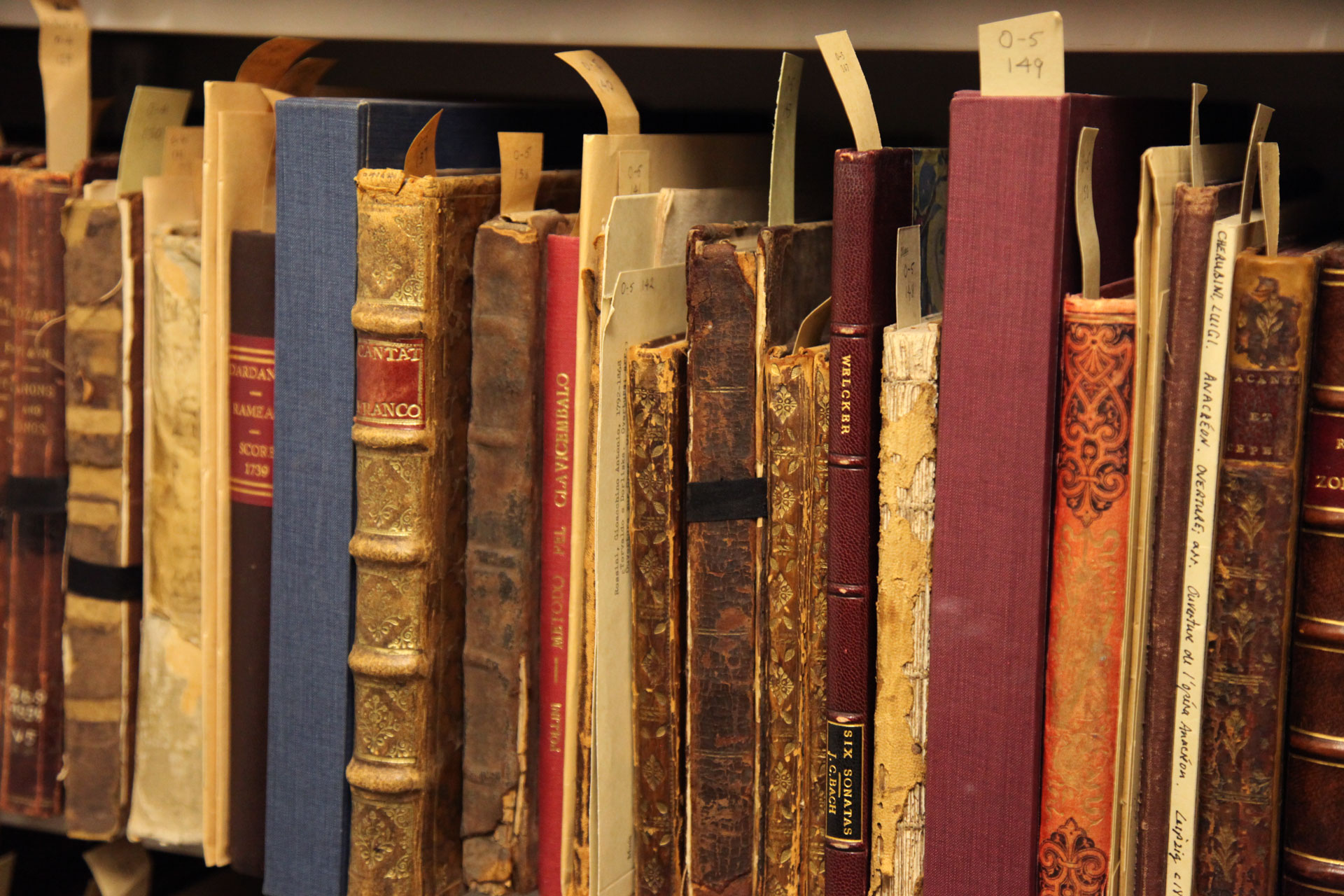 The Harvey Olnick Rare Book Room contains over 3,000 volumes exemplifying the history of music, music editing, performing, and printing—from liturgical manuscripts and early printed treatises; to first editions of Mozart, Haydn, Beethoven, and Gershwin; to early Canadian sheet music and tune books. A significant number of eighteenth- and nineteenth-century opera full scores, with particular strength in the French repertoire, complements the large libretto holdings of the Thomas Fisher Rare Book Library.
Languages: English, French, German, Italian, Latin
Publication dates: primarily pre-1900; some manuscripts, facsimiles, and Toronto publications after 1900
Geographical area: primarily North America and Europe
Formats: books, music scores, manuscripts, journals
Prominent composers: Ludwig van Beethoven, Edwin Gledhill, George Frideric Handel, Joseph Haydn, Wolfgang Amadeus Mozart, Gioacchino Rossini
Access
Rare Books are housed separately from the main circulating collection in the Music Library in closed stacks to ensure their preservation. To browse this collection, please see the main Library Catalogue. Materials are available for consultation by appointment in the Olnick Rare Book Reading Room at the Music Library. Many of items in the Rare Book collection are digitized and freely available through the Internet Archive. For further information, or to book an appointment to view items from the Rare Book collection, please contact the Music Archivist, Becky Shaw (r.shaw@utoronto.ca).
Collection guidelines
An item may be classified as a "Rare Book" in the Music Library, if it meets one or more of the following criteria, listed in no particular order. Items will be evaluated individually and may be added to the Rare Book Vault at the discretion of the Music Librarians and Archivist, using these guidelines.
Age
Availability
Condition
Physical and aesthetic value
Provenance or association
Rarity
Size
Value
Collection development
The collection grows in the following ways:
Donations and gifts
Transfers from the circulating collection
Occasional purchases
If you are interested in, or have questions about, donating materials to the Harvey Olnick Rare Book Room, please contact the Music Archivist, Becky Shaw (r.shaw@utoronto.ca).